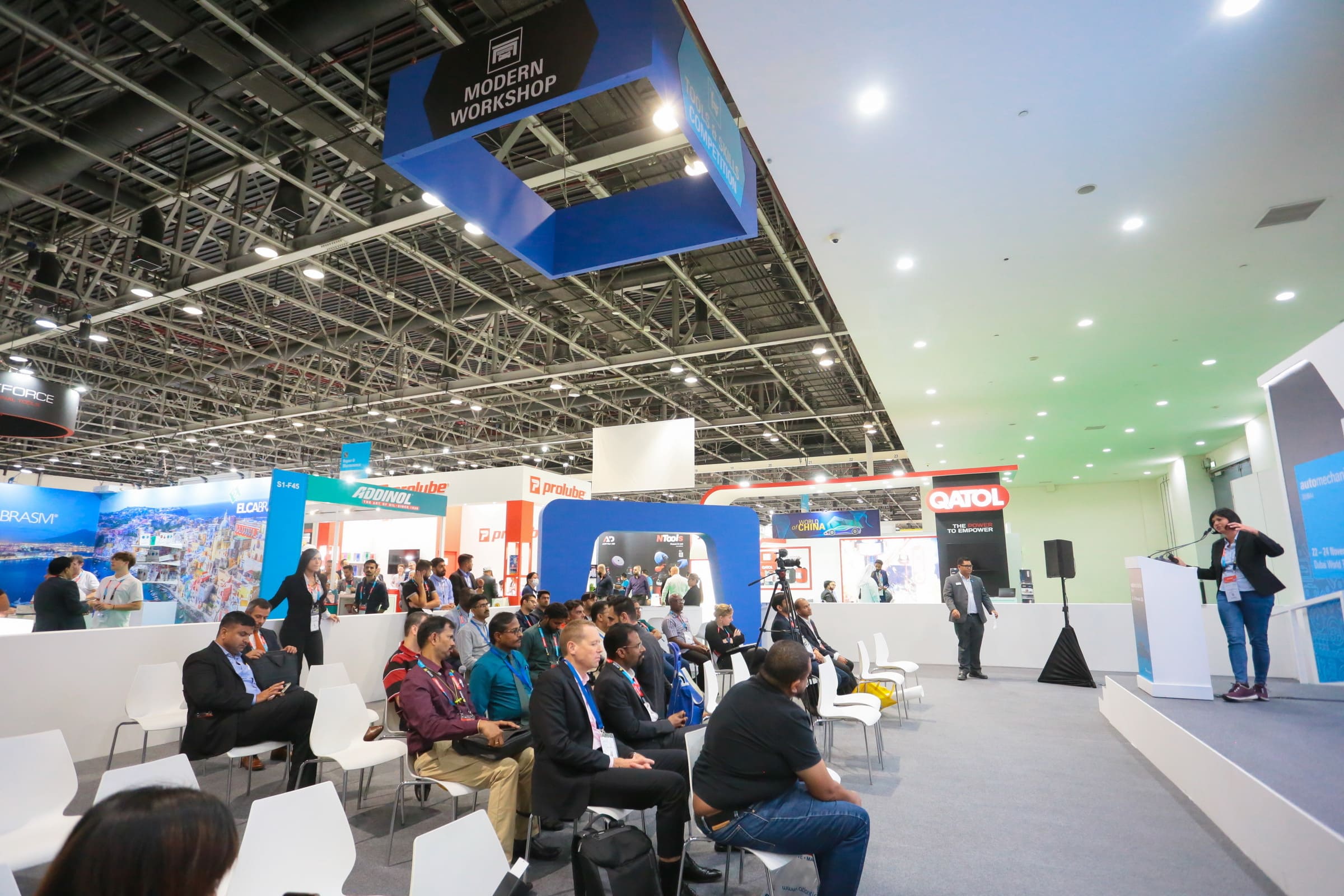 What makes a modern workshop? Latest tools, innovative equipment, modern machinery, advanced diagnostic devices and above all skilled people who are updated with the latest industry know-how.
At Automechanika Dubai's Modern Workshop, garage and workshop professionals can enhance their knowledge by taking part in training programmes, workshops and live presentations that will showcase the most modern, latest and innovative solutions for the garage and workshop sector.
Modern Workshop Gallery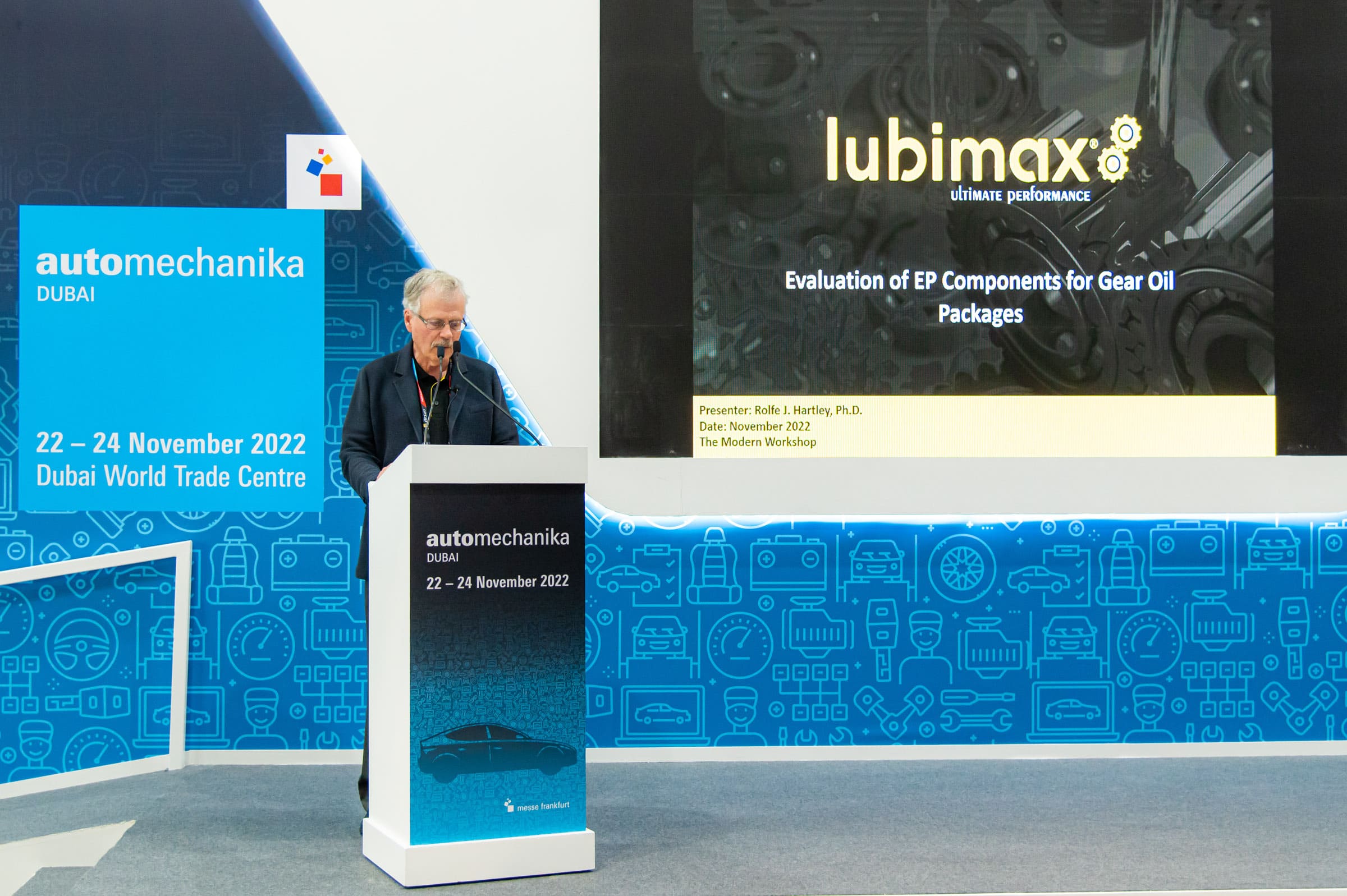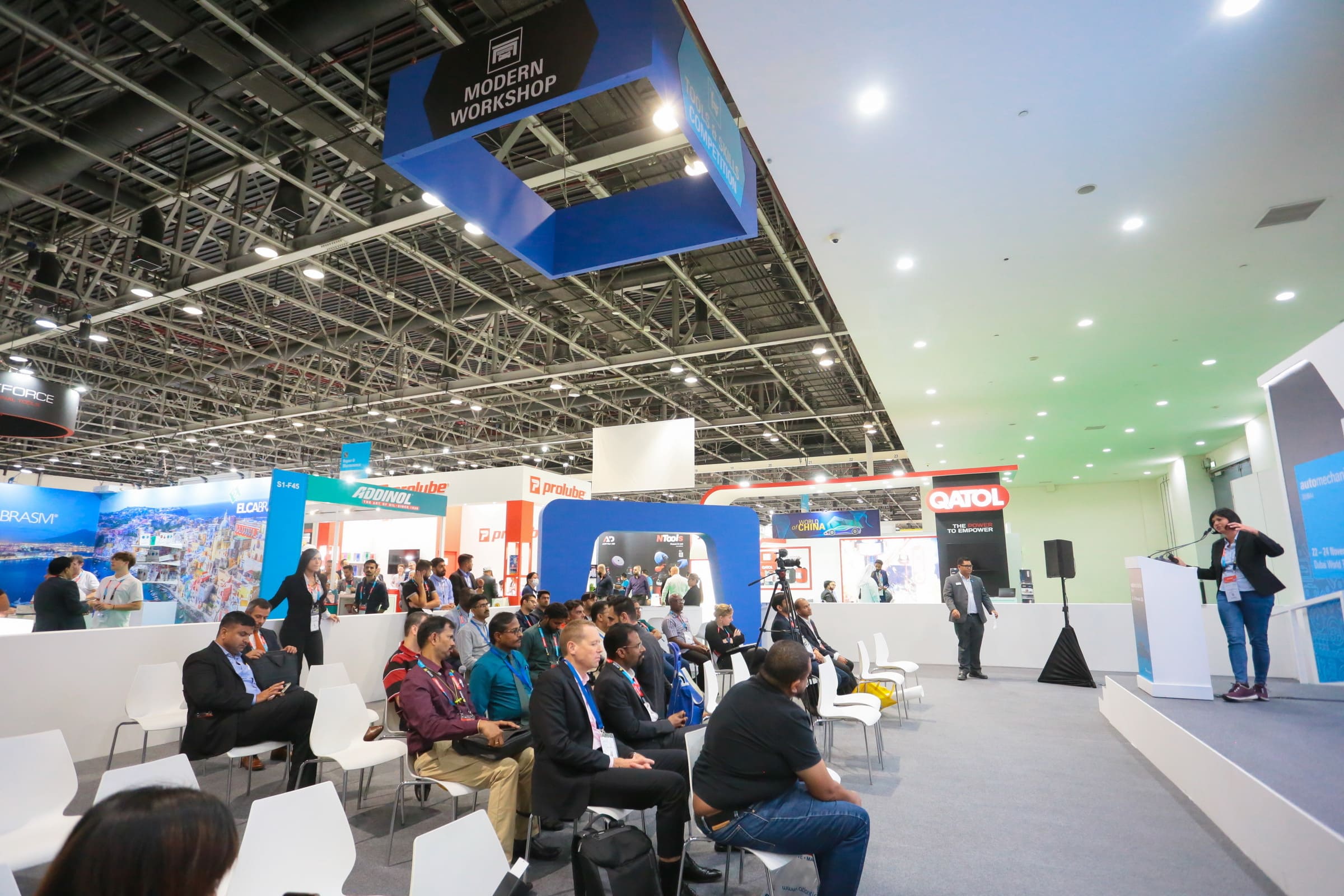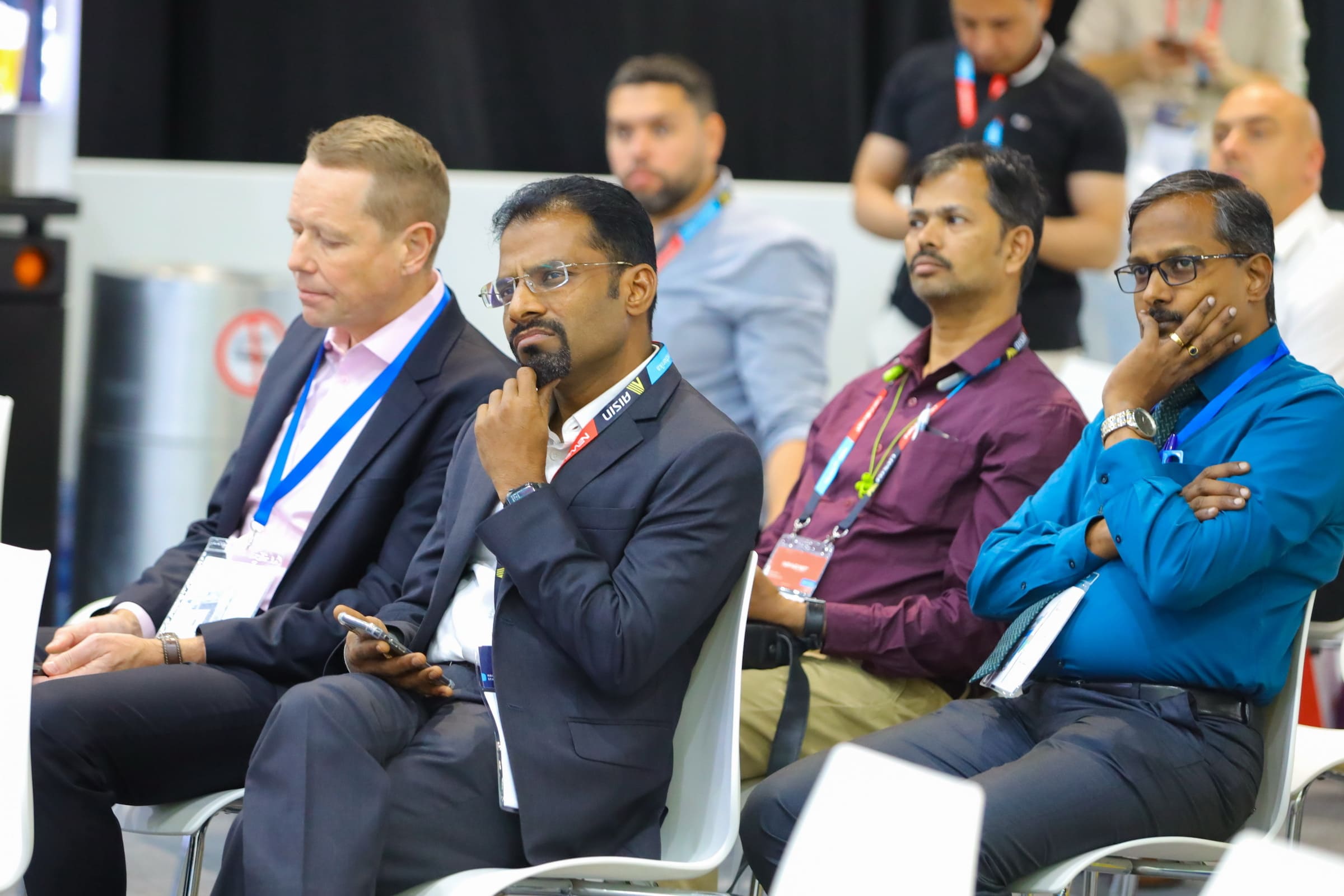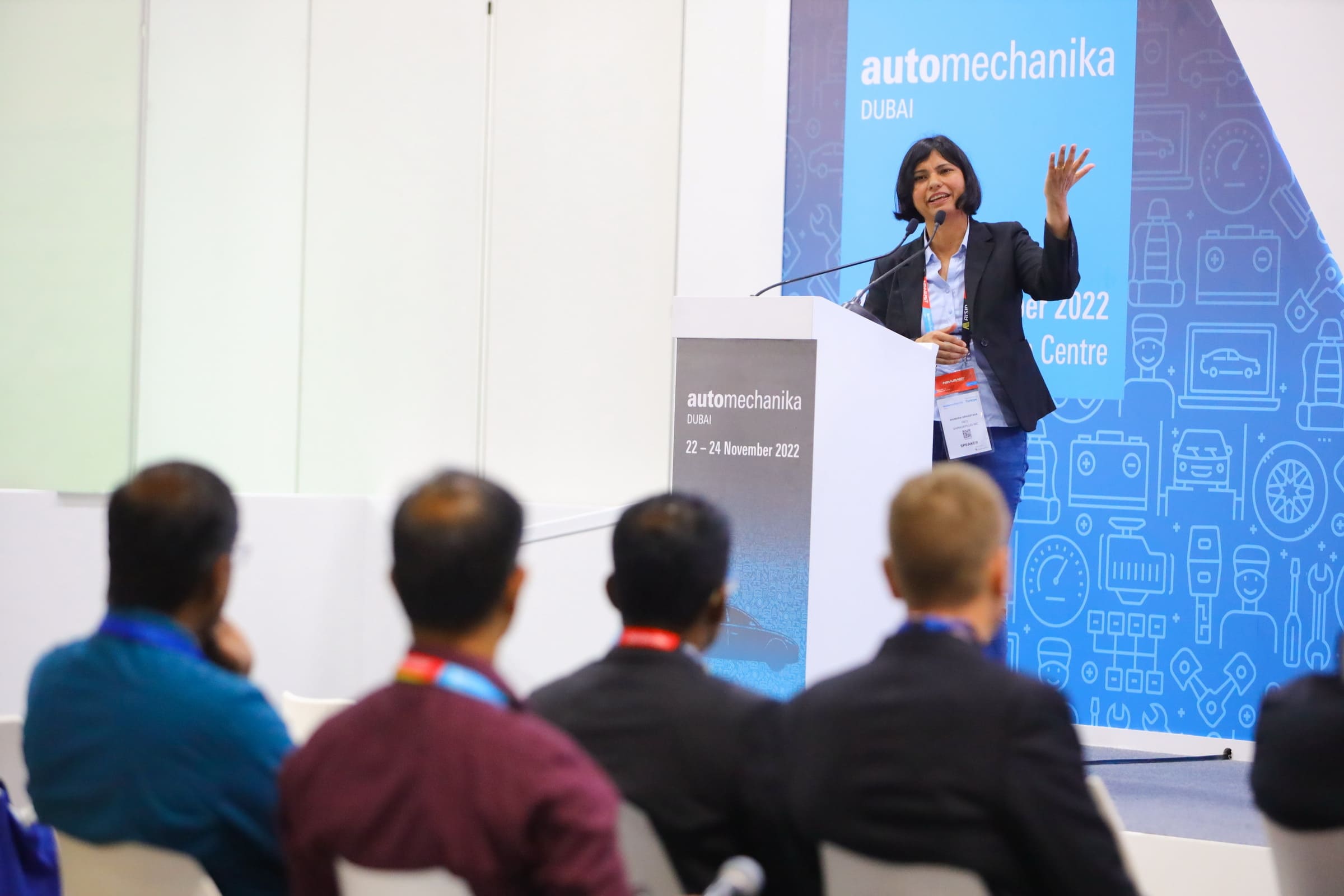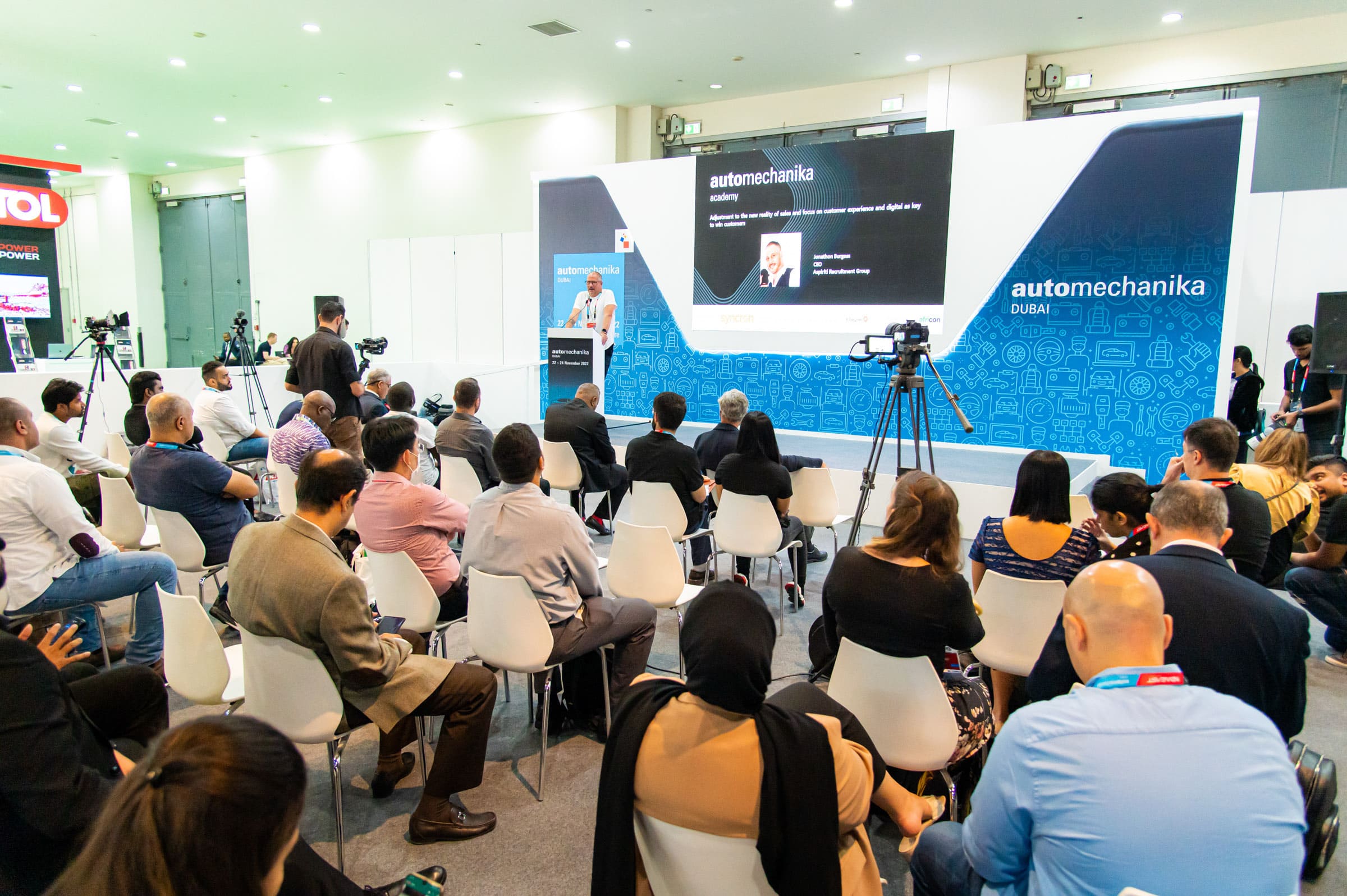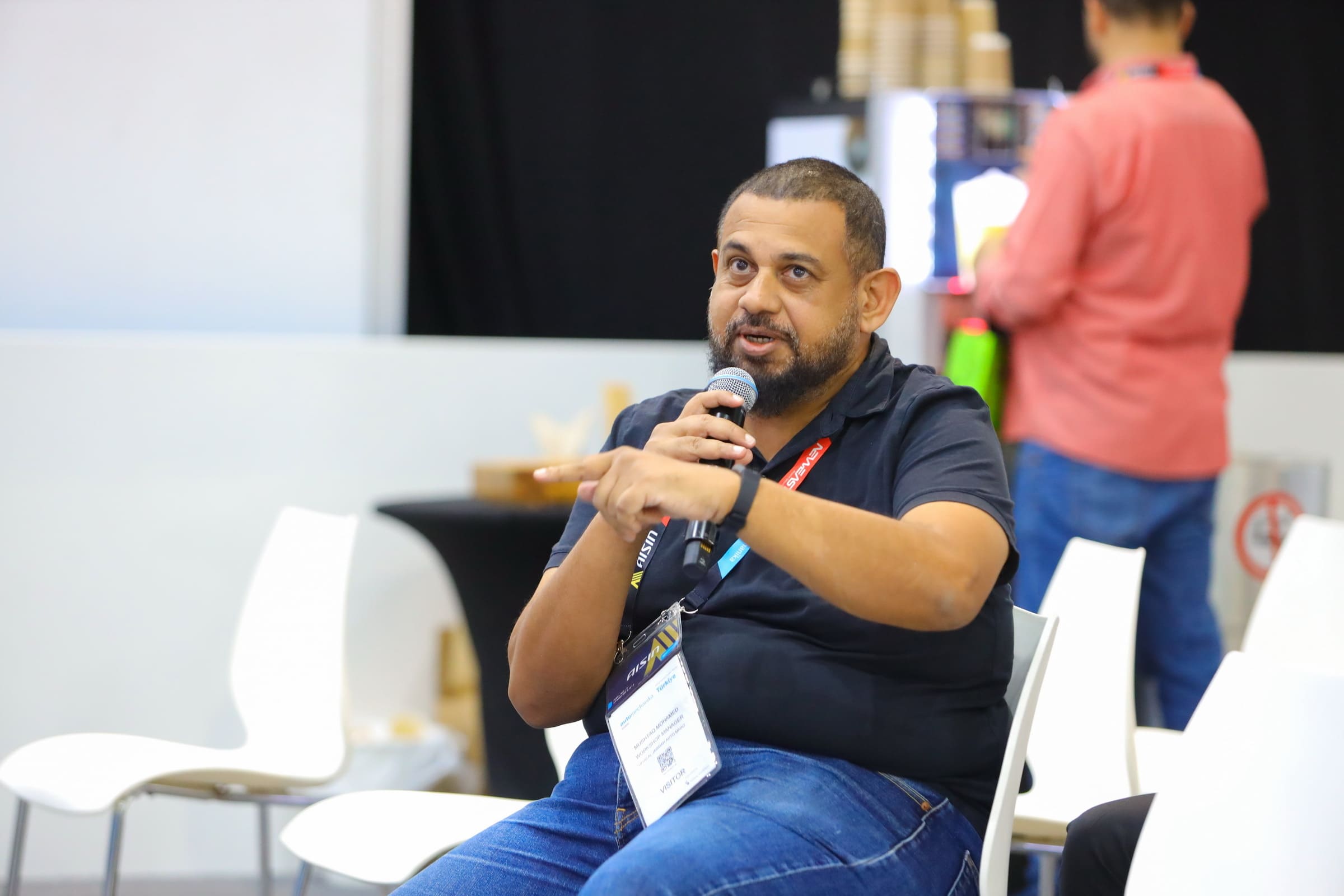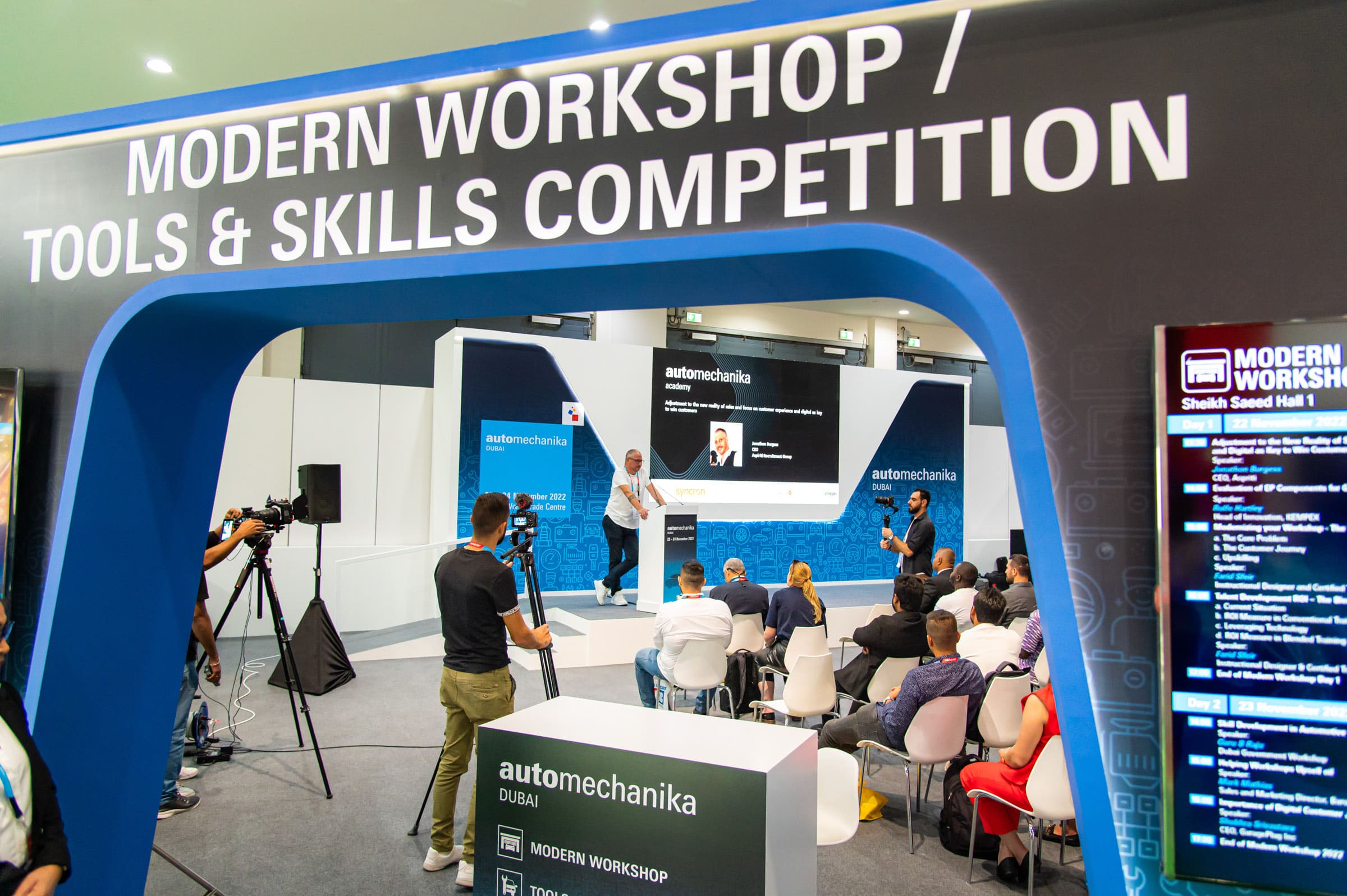 Time
Session
Speaker
10:45
 Welcome by the Chair
Robert Snook, Director, Business Success Global
11:00
Digitalizing workshops and body shops – the way forward
Rohit Bhatnagar, Co-Founder and CTO, Garage Plug
11:50
From Grease Monkeys to Tech Hubs: A Blueprint for Modern Workshops, Tools, Tech & Talent!
Vijay Gummadi, CEO, Autorox
12:40
Are we EV ready?
Robert Snook, Director, Business Success Global
13:30
The Trends Shaping Body Repair In 2024
Michel Malik, CEO and Group Publisher, BodyShop News International Pty Ltd
14:20
Calibration of Advanced Driver Assistance System Components

Jasdeep Singh, Country Sales Manager for Workshop Test Equipment, Bosch Middle East

Muhammad Kashif, Field Sales Consultant, Central Motors & Equipment- AA

Mohamed Sayed, Field Sales Consultant, Central Motors & Equipment- AA

16:20
Recruiting, training and retaining talent within automotive workshops
N Gurubasappa Basavaraju Nonavenakere, In-Charge of Training, Dubai Government Workshop
4 October 2023 | GSO Technical Regulations Workshop
14:30 - 16:00 - Vehicle safety in the face of hazards and risks

The workshop includes a discussion of the hazards and risks in vehicles. through three main points: vehicle manufacturers, users of vehicles and streets. how to reduce the hazards and risks through compliance with GSO technical regulations.
Introduction to safety.
Hazards, and risks in vehicles.
Safety in the street.
Vehicle's safety.
Passengers and driver safety.
GSO safety regulations and standards.
Workshop is led by:
Eng. Yasir Alrabbadi, Conformity Engineer, GCC Standardization Organization
Meet our Speakers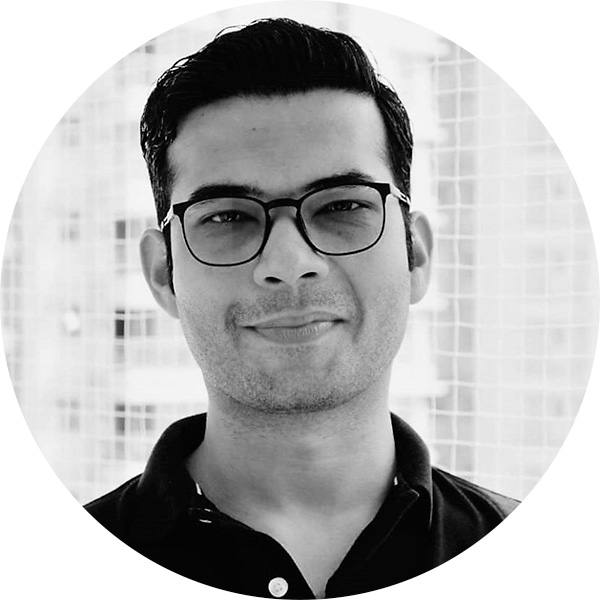 Rohit Bhatnagar
Co-Founder & Chief Technology Officer, GaragePlug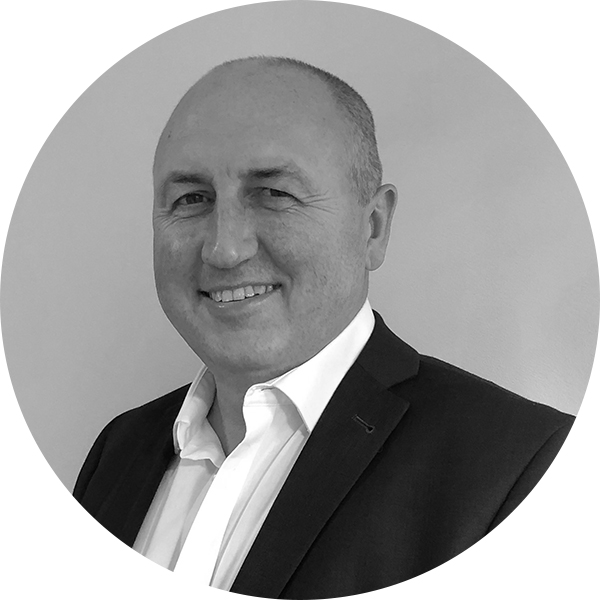 Robert Snook
Director, Business Success Global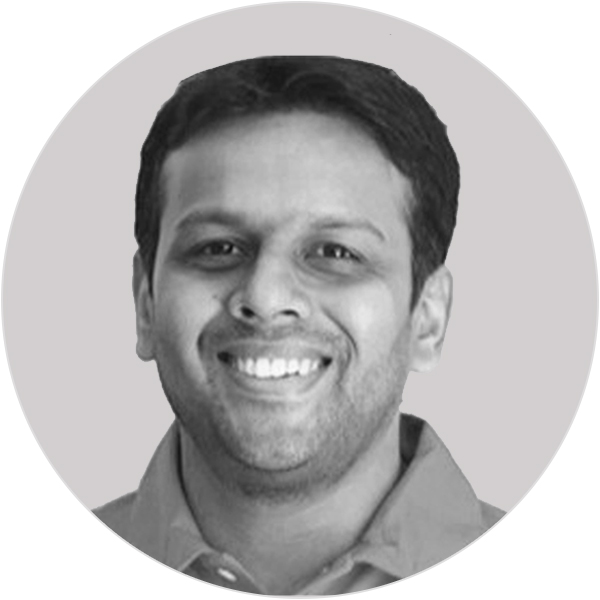 Vijay Gummadi
CEO, Autorox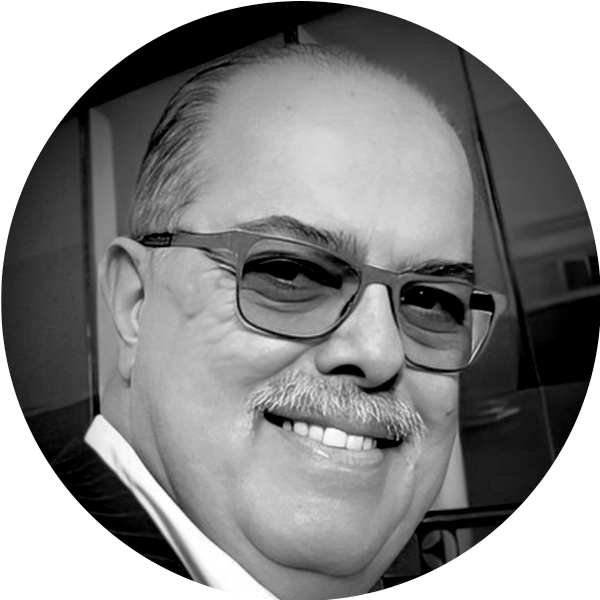 Michel Malik
CEO and Group Publisher, BodyShop News International Pty Ltd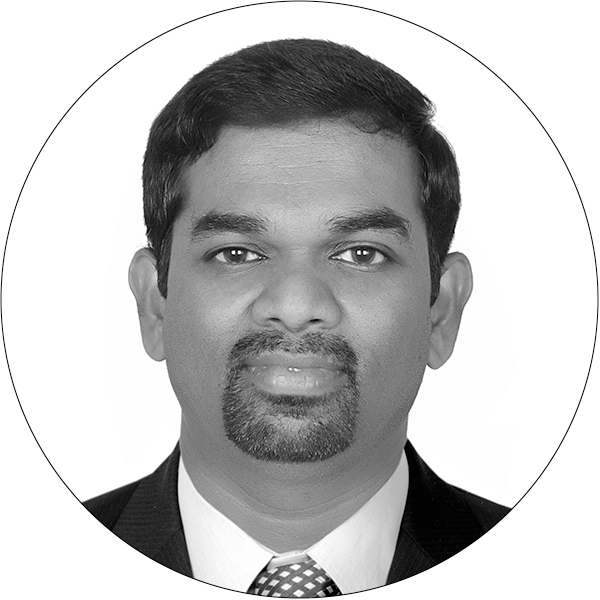 Gurubasappa Basavaraju Nonavenakere
In-Charge of Training, Government Entity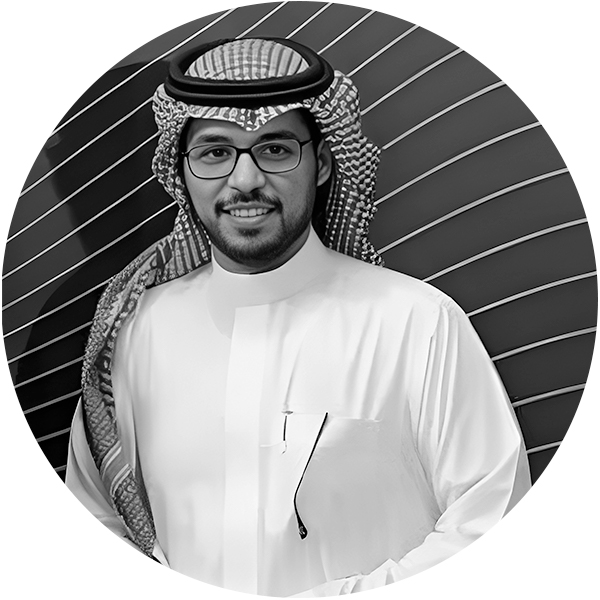 Eng. Yasir Alrabbadi
Conformity Engineer, GCC Standardization Organization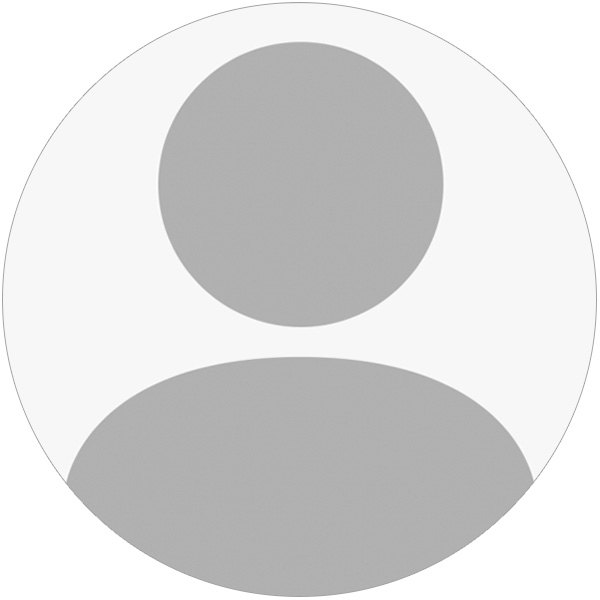 Jasdeep Singh
Country Sales Manager for Workshop Test Equipment, Bosch Middle East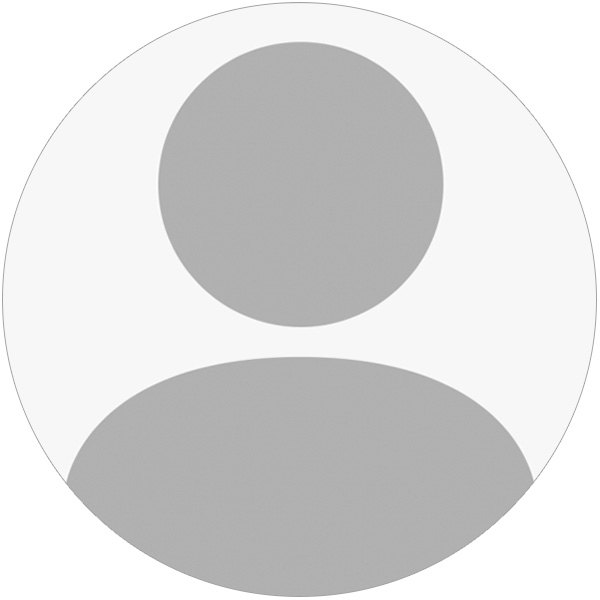 Muhammad Kashif
Field Sales Consultant, Central Motors & Equipment- AA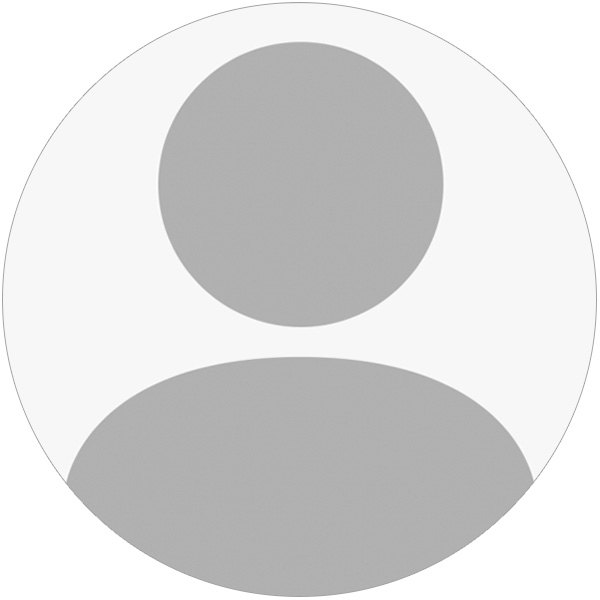 Mohamed Sayed
Field Sales Consultant, Central Motors & Equipment- AA