Everything you need to know about visiting the show - from dates, registration and admission to arrival and events taking place.
Dates, Venue & Opening Times
Show dates
2 – 4 October 2023
Timings
10 am to 6 pm, all 3 days
Venue & halls
Halls 1- 8, Sheikh Saeed Halls 1 – 3, Za'abeel Hall 3, Sheikh Rashid Hall I Dubai World Trade Centre
The exhibition is only open to trade visitors. Individuals below the age of 18 are not allowed to enter the exhibition halls.
Register your interest to visit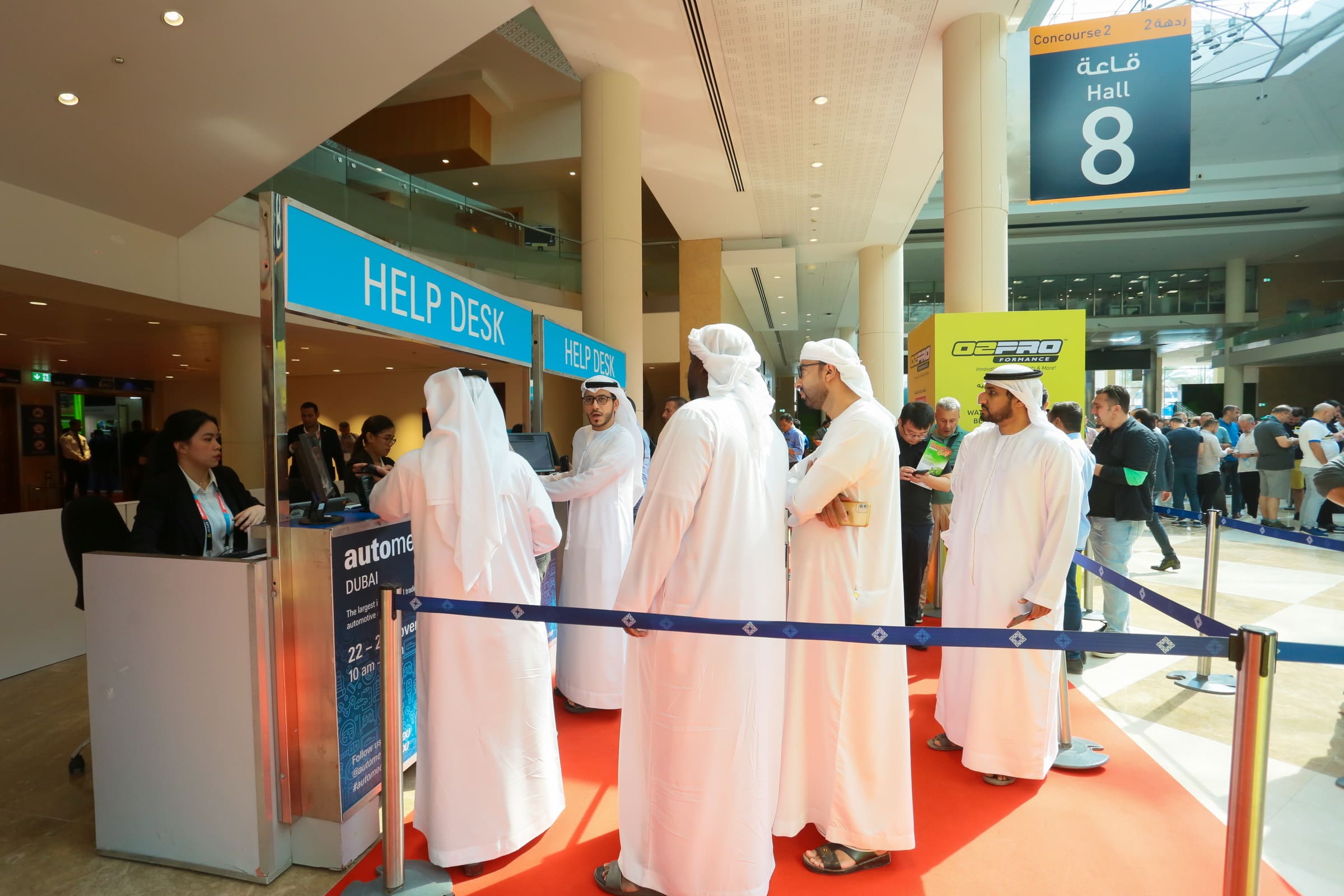 All visitors must pre-register online. Once you complete your registration, you will receive your Print@Home badge in your email. Please print and carry that onsite to enter the halls. No queues. No waiting time!
Pre-registering will also give you access to our App through which you can search for exhibitors and products, schedule your meetings and navigate the floor plan.
Who should visit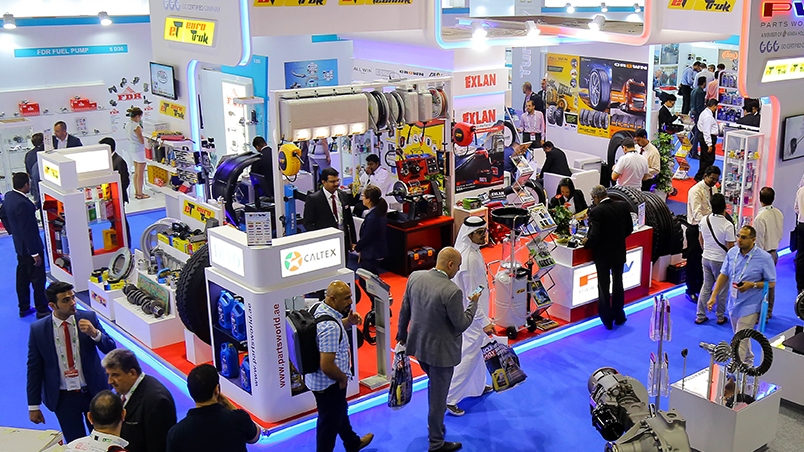 It is vital for industry professionals from the following business sectors to visit the exhibition:
Trade: Manufacturer, Wholesaler, Distributor, Import / Export, Retailer and Trade Agent
Government Authorities: Airport, Civil Defence, Customs, Law Enforcement, Military / Armed Forces, Police Forces, Port and Utility Services
Service Providers: Auto Re-Fitter, Tuners, Garages, Engineering, Workshops, Facility Management, Insurance, Service Centres, Logistics & Distribution, Filing Station, Consultants and Dealerships
The Automechanika Dubai App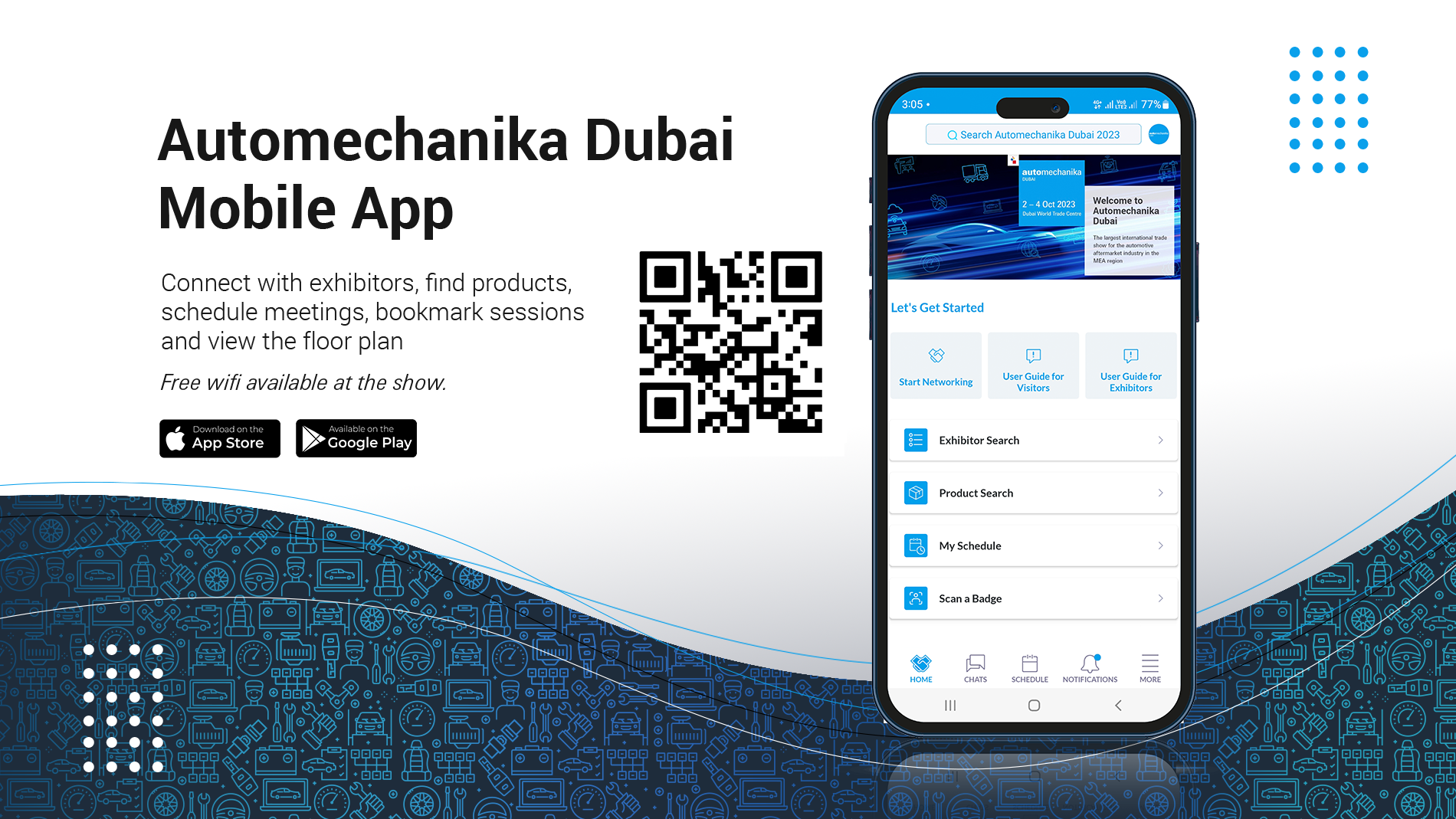 Download the Automechanika Dubai App to:

Search for exhibitors and products
Schedule meetings with preferred exhibitors
Bookmark interested knowledge sharing sessions 
Navigate the floor plan to plan your visit
The Premium Club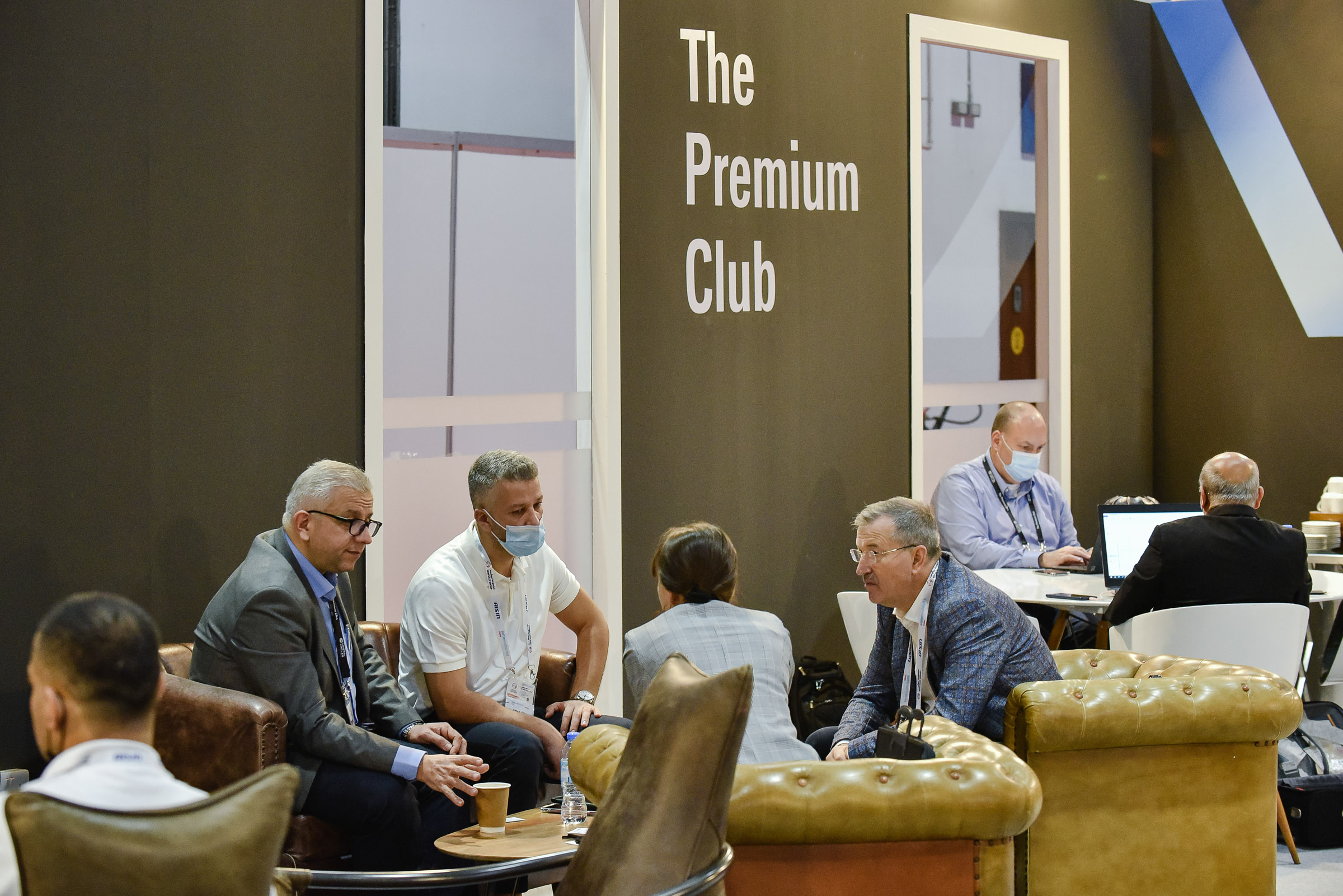 An invite-only programme that provides the opportunity to access complimentary benefits to select buyers and influencers in the purchasing process from specific industries during their visit to Automechanika Dubai.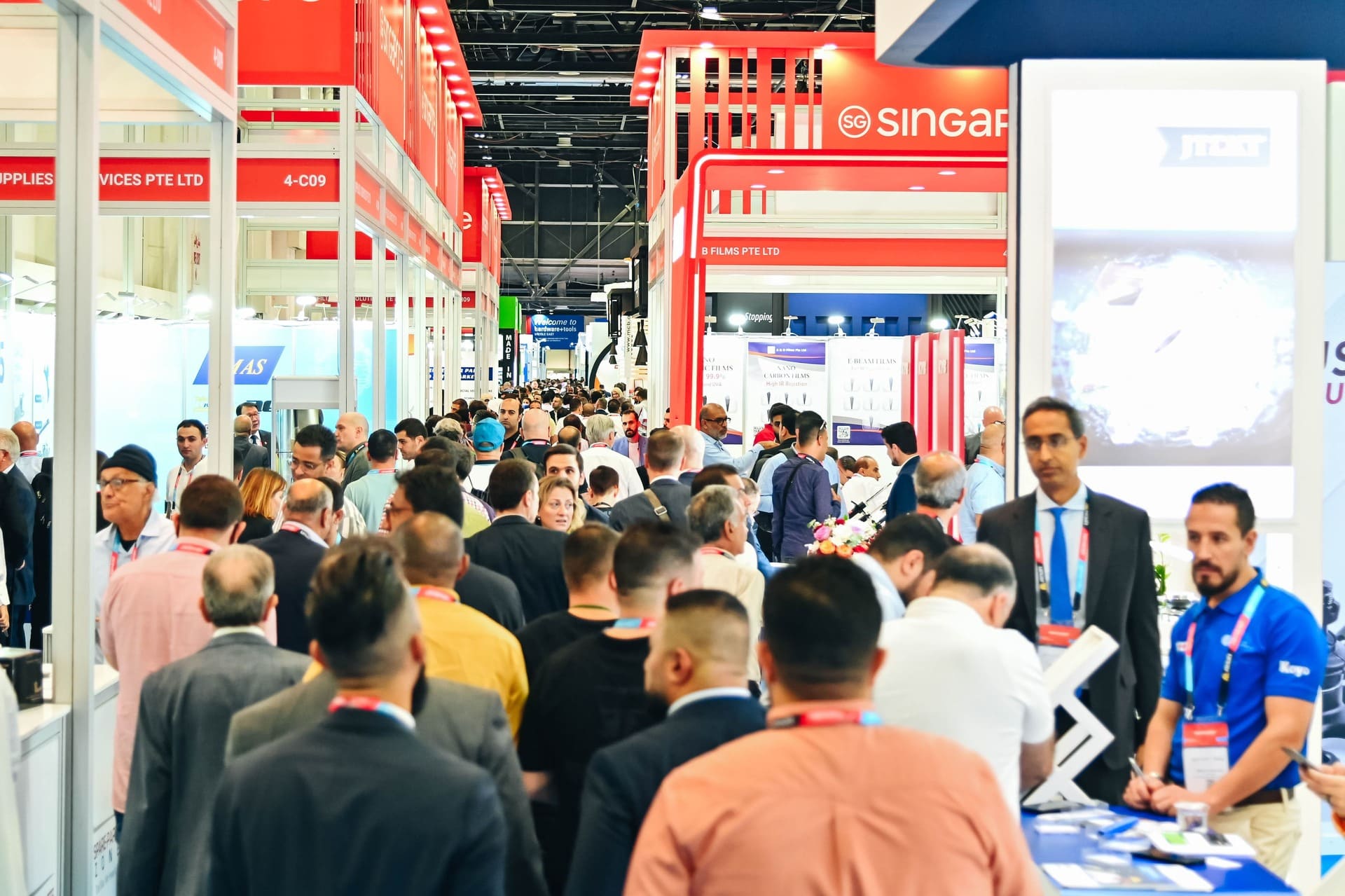 Success is in the numbers
1,145 exhibitors from 53 countries | 20 official country pavilions | 43,103 visitors from 153 countries
Getting to the show
Whether you're an international visitor flying into Dubai, or based in the UAE, here you will find all the information you need to know about getting to the show and staying in Dubai.
Exhibition grounds 
Traveldesk, accommodation and visa
Transport options and parking
Venue map