See you in 2024!
The largest international trade show for the automotive aftermarket industry in the MEA region
Our 20th anniversary edition held from 2 – 4 October 2023 was bigger, better and grander than ever with new features, and 14 halls featuring 1,900+ exhibitors from 60+ countries and 20 international pavilions.
Join your peers at the region's annual gathering of the automotive service industry at the 21st edition of Automechanika Dubai from 10 – 12 December 2024 at Dubai World Trade Centre.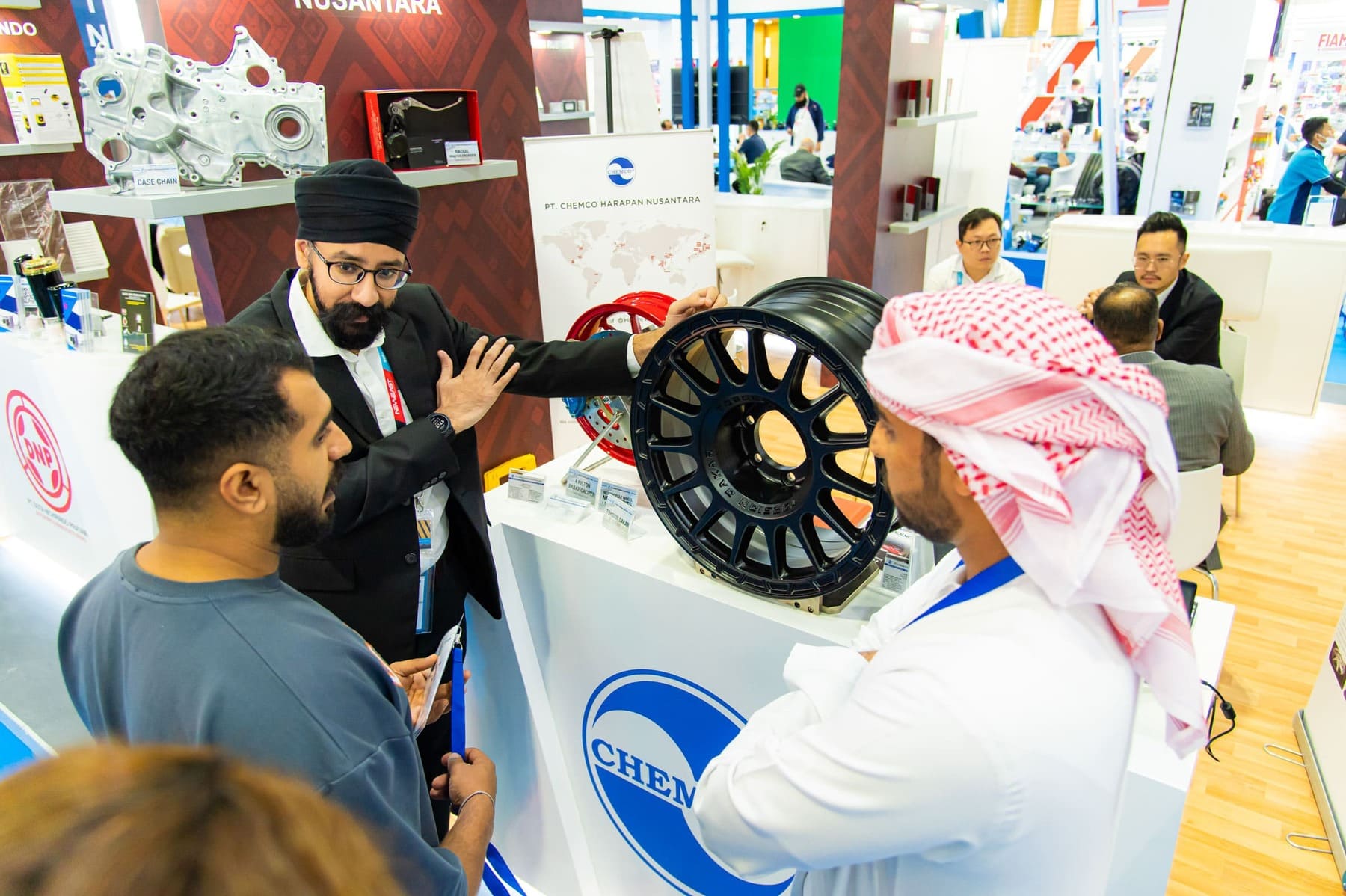 The global automotive aftermarket industry is expected to grow from US$ 390.10 billion in 2020 to US$ 529.25 billion by 2028.
Hear from our exhibitors
The show has been amazing! We're impressed by the international turnout, which created excellent networking opportunities. There's significant interest in our roll-over protection product, and we're already providing quotes to new customers, especially from Australia. We'll be back next year!
We're excited to be part of Automechanika Dubai, where Automax Tools (AMT) shares its latest innovations in high-quality automotive equipment, like Hydraulic Lifts, EV Chargers, and Paint Booth Preparations, while connecting with industry leaders and professionals.
Being our first year at Automechanika Dubai after visiting in previous years, this edition of the show exceeded expectations. We had many visitors, positive customer feedback, and met attendees from around the world, making it a highly international and successful event.
We've been at Automechanika Dubai for a decade, with two stands this year, covering our product segments. It's a vital event for connecting with our key markets, India and Africa. We'll return next year for sure.
In our first year at Automechanika Dubai, we connected with many potential customers, got solid leads, and were impressed with the event's organization and client engagement. It's been a valuable experience.
Our aim at Automechanika Dubai was to boost Moroccan companies' export operations, forge new connections, and enhance partnerships. This year's event saw a surge in attendees, strengthening our international relations. We're excited to return next year to showcase more products and innovations.
Our third consecutive year at Automechanika Dubai has been a major success. We connected with visitors from Kenya, Algeria, the UAE, Tunisia, Iraq, and Egypt, expanding our global reach. This exhibition is a pivotal hub for the automotive aftermarket community in the region. We're excited to return next year.
Our 13th year at Automechanika Dubai - the perfect global platform for our commercial products. This event has expanded our network, locally and internationally, reinforcing our import-export goals. We'll be back next year for more networking.
Exhibit with us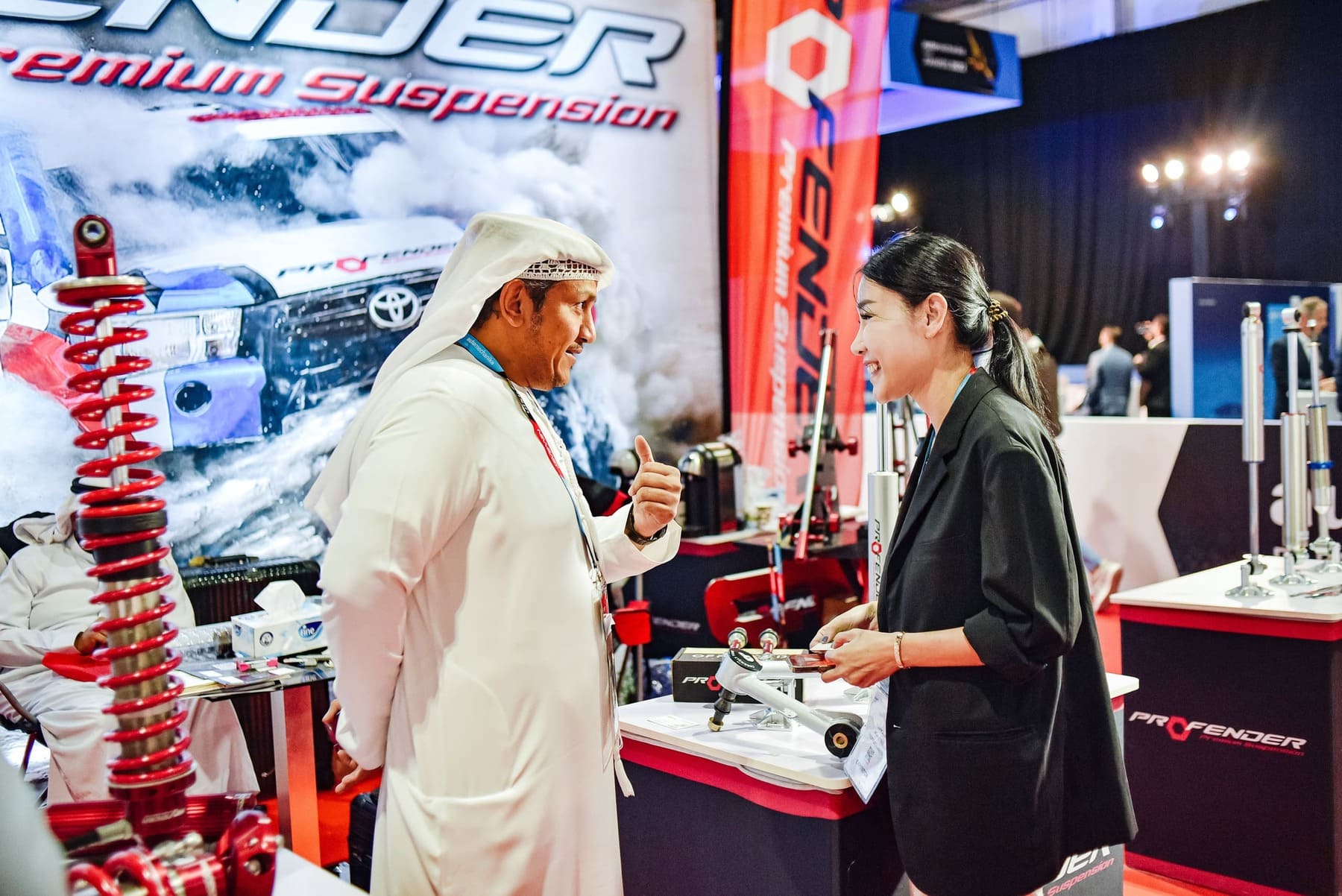 This is the ideal one-stop trade platform in the MEA region for businesses in the automotive aftermarket and service industry seeking to expand their network, explore opportunities, get updated with the latest trends and solutions while evaluating market trends and sharing expertise.
For all the information you need on participating, please click here.

Discover new opportunities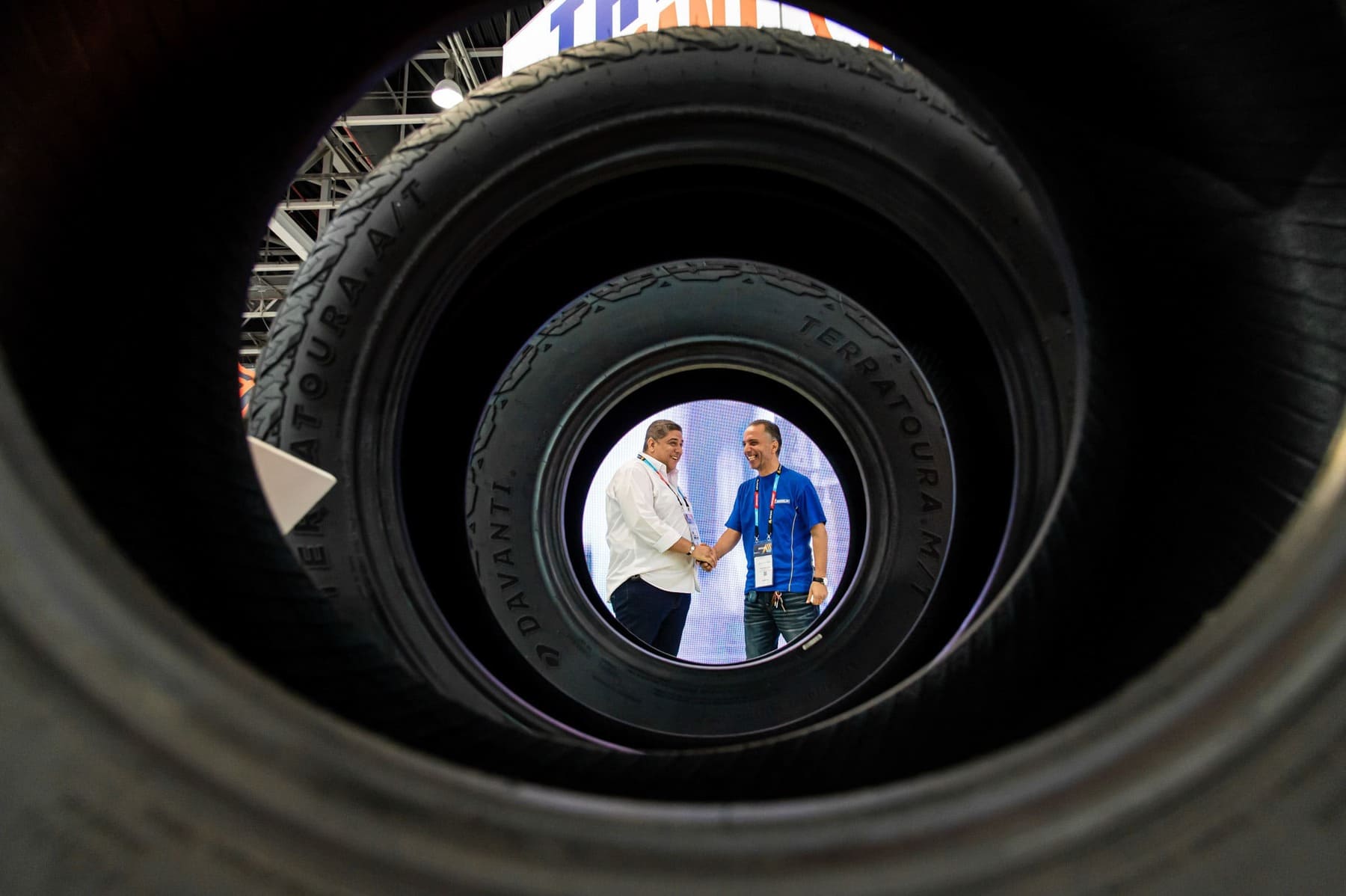 With thousands of products from hundreds of exhibitors from around the world on the show floor, along with numerous show features including the Academy, Awards, AfriConnections, Modern Workshop, Tools & Skills Competition and Innovation Zone, Automechanika Dubai is a must-attend for all automotive aftermarket professionals to meet, network, learn, engage and grow your business.
Some of the exhibitors from the 2023 edition