Automechanika Dubai Network Event shared insights from key industry leaders
Innovation and Digitalization offer opportunities to the global automotive aftermarket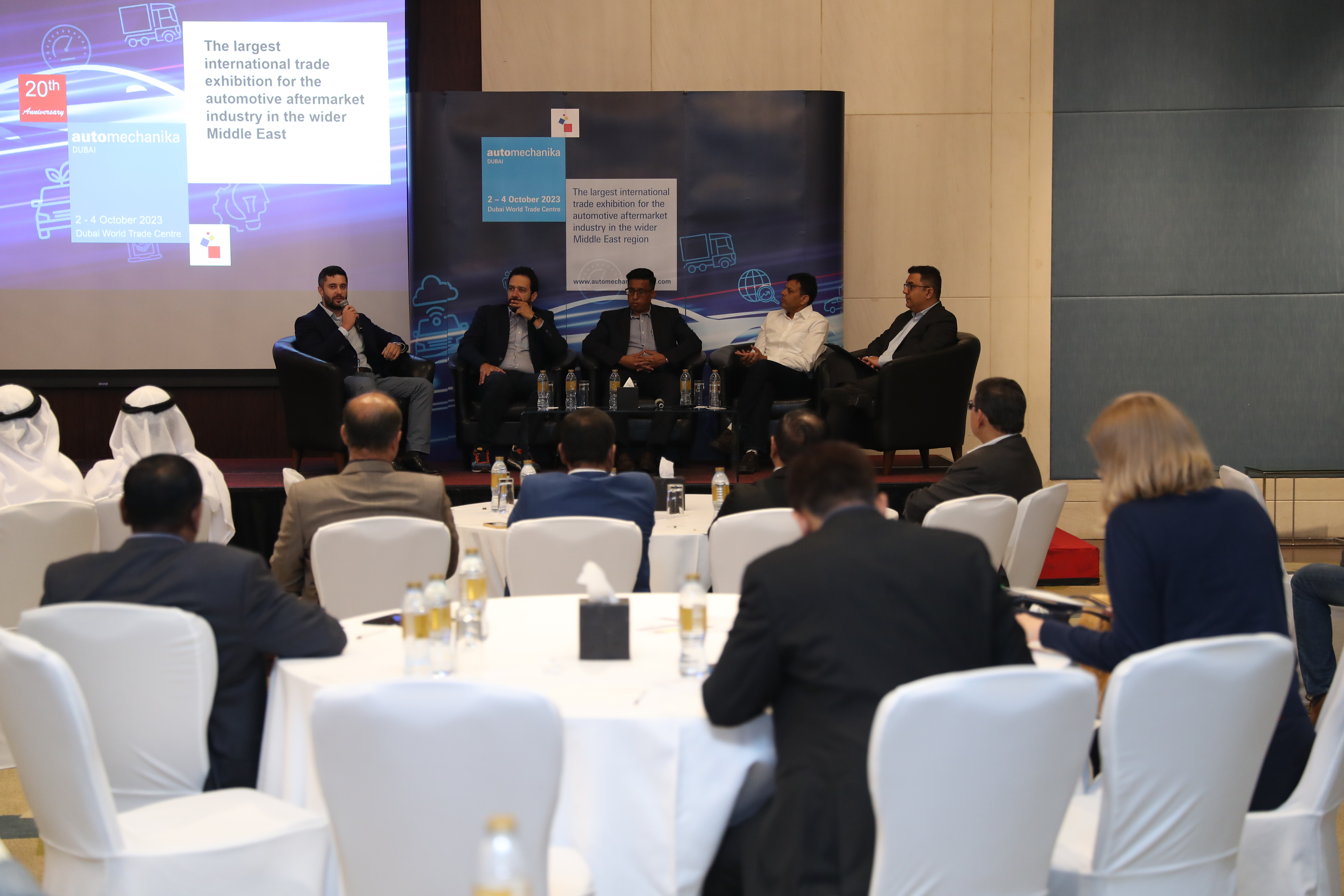 Dubai, UAE: The global automotive aftermarket will see incredible change as the impact of digitalisation takes hold across multiple sectors of the industry, the audience heard at the Automechanika Dubai Network today. Industry thought leaders came together to share insights with over 100 attendees representing a wide spectrum of the automotive aftermarket and service industry including OEMs, wholesalers, distributors, garages, workshops, fleet owners and consultants.
There are multiple disruptive trends impacting the automotive aftermarket, with digitisation a significant driver, according to Vishal Pandey, Director, Glasgow Research and Consulting Group (GCG). These include connected vehicles, autonomous driving, electrification, the increasing importance of software, digitisation of channels and interfaces, the importance of big data. In addition, a shift in competitive power and shared multimodal and micro mobility.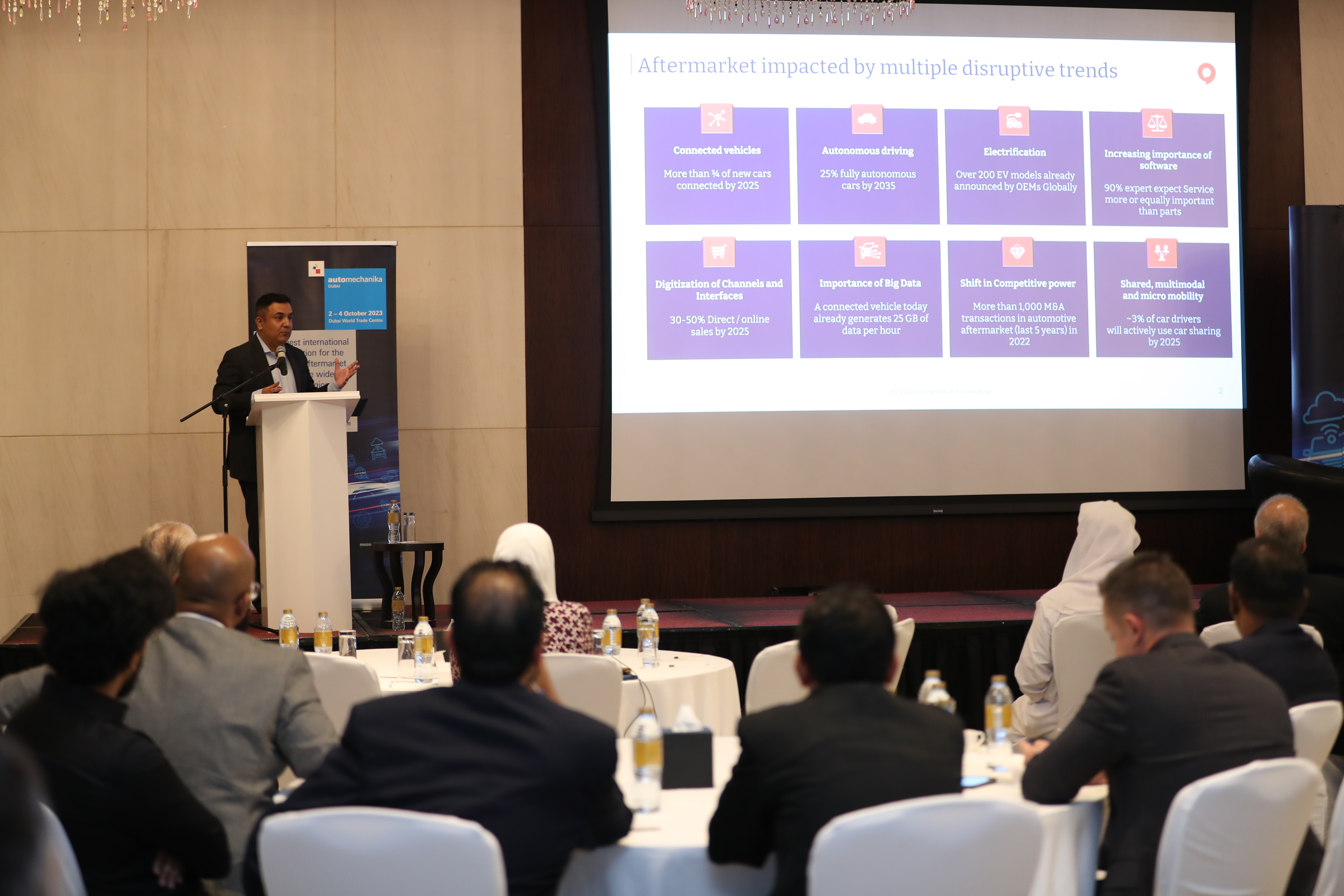 Connected Vehicles Driving Change
The mobility landscape is changing globally, with a focus on connectivity in particular, according to Sheerhan Jeaudeen, Head of Region, Middle East and East Africa and Managing Director, ZF Services Middle East. Citing predictions that almost 60% of all new vehicles will be connected by 2030, Jeaudeen reminded attendees that a connected aftermarket will benefit all segments of the industry and help to achieve maximum uptime by connecting workshops and vehicles and ultimately create new methods of fleet management.
"For aftermarket players, increasing connectivity delivers the potential of closer, more immediate relationships with customers," Pandey concurred. GCG's figures predict an even quicker penetration, expecting 75% of vehicles to be connected by 2025. He continued, "Advanced breakdown service transmits data to enable the responding party to deliver appropriate service, including necessary car parts," and described a step change in services, adding that remote on-board diagnostics could lead to preventive service based on driving behaviour and vehicle usage replacing regular time-based service intervals as one example.
E-Commerce Offers Opportunities
With e-commerce in the GCC overall predicted to grow at a CAGR of 28% by 2027, particularly in the UAE and Saudi Arabia, Subhashree Ramarathnam, Principal Consultant - Mobility Practice, Frost & Sullivan (F&S) provided an in-depth analysis of how aftermarket business models are shifting due to digitisation of parts retailing in addition to vehicle servicing. Ramarathnam noted that industry consolidation and integration are forcing aftermarket participants to extend their value proposition, while at the same time Covid19 gave a significant push towards online sales of vehicle parts and accessories and growth of service aggregators providing convenience to customers at their doorstep.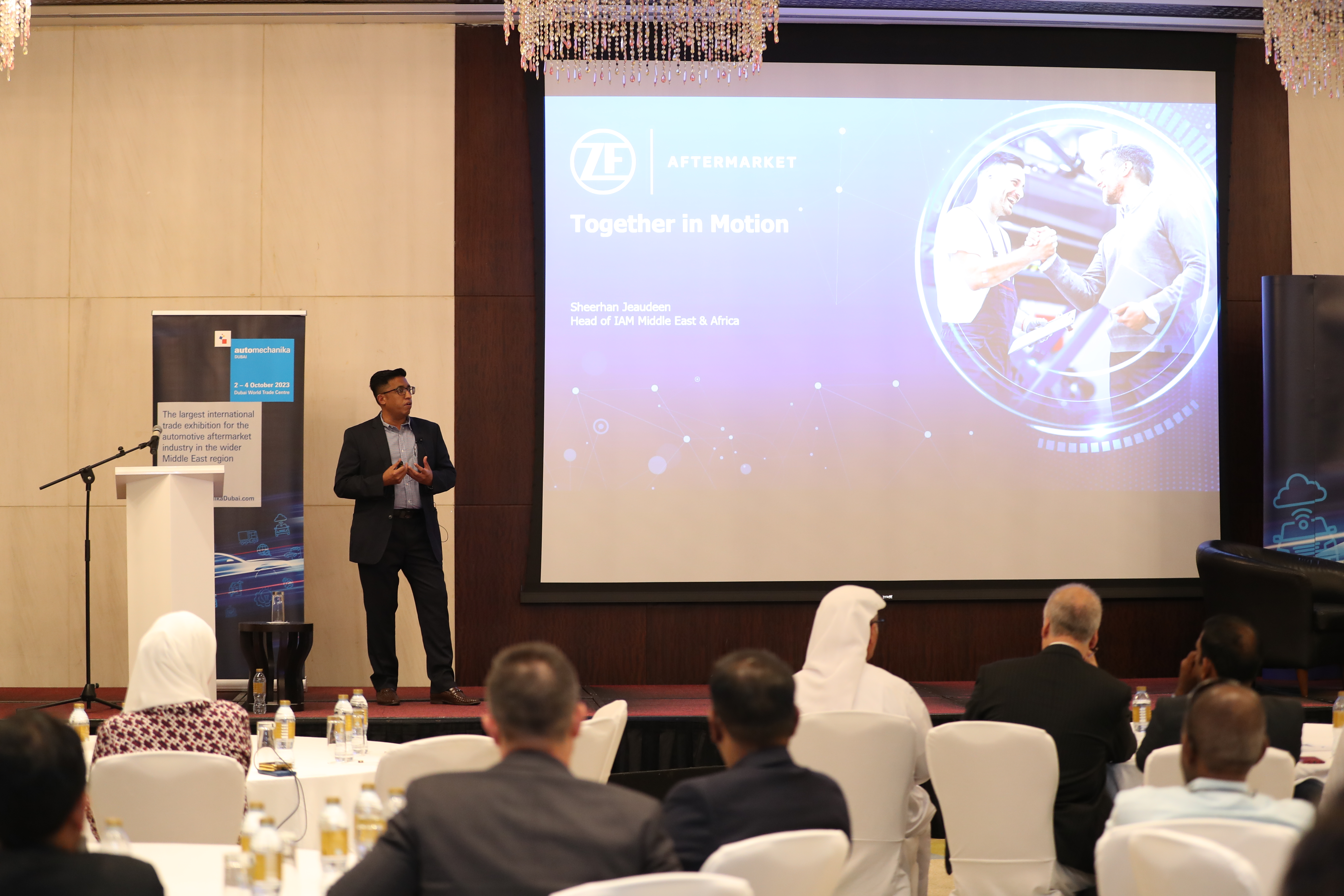 Comparing the traditional aftermarket ecosystem to the new digital ecosystem, Ramarathnam noted that GCC platforms offer limited functionality. With research conducted by F&S finding that around 75% customers would prefer to get parts fitted professionally but 50% keen to purchase online, they recommend tapping this value chain with integrated intuitive digital options and in depth product content to enhance the customer journey.
Automechanika Dubai to Drive Industry Forward
With the automotive aftermarket industry clearly at the precipice of significant change, Automechanika Dubai aims to provide the industry with a platform to not only discuss these opportunities, but to drive and shape the outcome of the growth.
"These Network events are a key part of Automechanika Dubai," said Mahmut Gazi Bilikozen, Portfolio Director at organisers Messe Frankfurt Middle East. "By bringing together some of the latest research from thought leaders, we can share with attendees a snapshot of the industry and how it is changing. For Automechanika Dubai 2023 we will be adding new features including expanded knowledge streams, such as Innovation4Mobility which will include Innovation talks, StartUp Zone, Energy4Mobility, Digitech4Mobility and R&D4Mobility, alongside many others."
The 20th anniversary edition of Automechanika Dubai will be held on 2 – 4 October 2023 at the Dubai World Trade Centre bringing together over 1,700 exhibitors from 60+ countries.