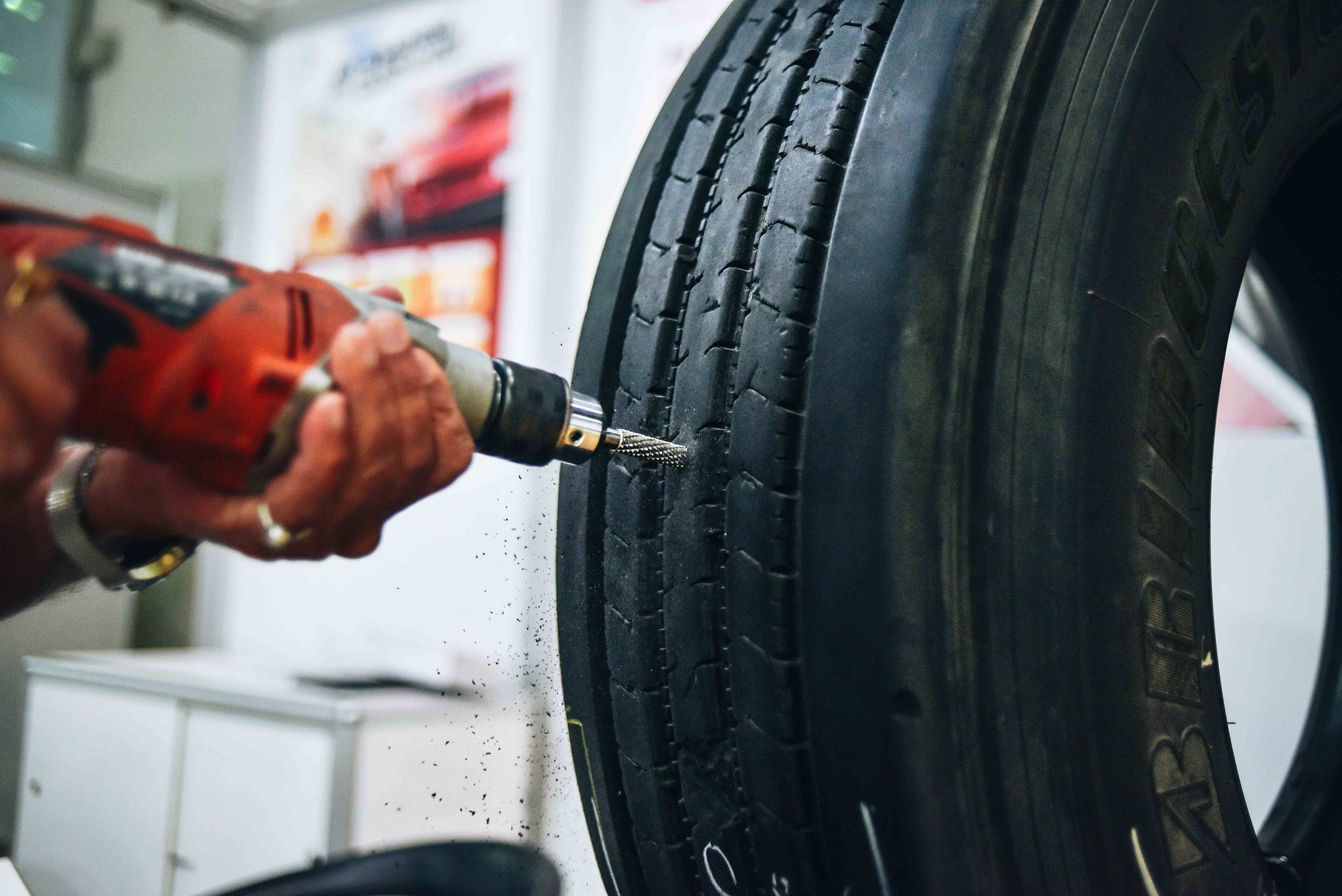 Dubai, UAE: Back in September 2018, management consultants Tech Sci Research, forecast the Middle East tire market would reach US$ 24.83 billion in value by 2023 with an average compound annual growth rate (CAGR) of 9.63 percent.
At the time, the research-based company attributed its optimism to rising demand for tires for vehicles used in the construction industry developing the region's infrastructure, expanding vehicle fleets, and growing vehicle sales aligned with rising consumer purchasing power. Much has changed since then.
Like so many sectors, the region's automotive and aftermarket industries were negatively impacted by the Covid 19 outbreak and oil price fall. Vehicle miles travelled decreased as employees worked from home and overseas travel stagnated, supply chains were disrupted and new business models, including mobile services emerged while e-commerce gained ground.
So, what does the future hold now? Well, according to a new report from MarkNtel Advisors, the industry has grounds for optimism. It predicts that the Middle East & Africa light commercial vehicle tire market alone will likely grow at a CAGR of around 9.6 percent over the next five years.
In forecasting growth, the report points to major advances from manufacturers in flat-run, budget-friendly, nitrogen-based tires which help meet new demand for environment-friendly products where priority will be given to next-gen fuel-efficient tire technologies.
Sector players, though, should brace themselves for an increasingly competitive environment where cost-efficiency will be a prime purchasing factor.
Indeed price-driven consumers were behind a spike in Tier 3 brand sales in the UAE, Saudi Arabia, and Egypt from 2019-2021, according to the 'Market Trends for Tires' report from GfK, the knowledge partner of Automechanica Dubai, the Middle East's largest international automotive aftermarket industry trade show which returns for a live-in person edition at the Dubai World Trade Centre on 14th-16th December 2021.

In Kuwait, the market for China-made car tires grew to over 50 percent in 2020, while regionwide the same year saw the emergence of a trend towards independent aftermarket brands over their original equipment peers.
Beyond new technology driven product, the market is also witnessing a gear-change in business approaches with partnerships, service convenience, and online cheaper service contracts fast becoming a new normal. It will, says GfK in its 'Promising path towards recovery' report for the region's automotive industry, require a total overhaul of go-to-market strategies.
"A multi-channel approach will be an opportunity for the vehicle and aftersales market in the future," asserts GfK.
Insights into the industry's altered structure and dynamics will emerge from the Automechanika Academy at Automechanika Dubai when experts will outline the innovations and key growth markets, new sales channels, and supply chain consolidation which will drive sector profitability including advice on new-age marketing and diversifying services.  There will also be updates on tire regulations, import and export rules, and moves against anti-dumping in the Middle East and Africa.
High on the agenda will also be the regional potential of electric vehicles and their aftermarket impact. The GfK report values the Middle East and African EV market at US$35 million in 2020 and expects it to reach US$84 million by 2026 - a CAGR of over 15 percent - and with EVs requiring less maintenance and lubricants, the aftermarket will be impacted.
"It is critical for suppliers to adjust to new technologies to maintain growth dynamic," says GfK.
But opportunity is on the horizon with the GCC economies in particular expected to significantly revive with higher oil prices and major infrastructure projects planned in national visions, which are seen as long-term growth engines. In addition, ride-sharing companies have announced major expansion plans for their own fleets and in peer-to-peer sharing.
Top industry players are looking to seize these opportunities at Automechanika Dubai, through a dedicated Innovation Zone where manufacturers and brands will showcase breakthrough ideas, technology, digital solutions, autonomous vehicles, EV charging stations and components that support the industry's on-going evolution. It will give the industry insights into aftermarket online platforms, new vehicle technology, digital aftermarket and subscription solutions and the role of artificial intelligence in transforming the sector.
Tires and battery players will feel the impact, and by adopting the latest technology have the chance to evolve and thrive.
The three-day trade show will return in December, and welcome companies from 57 countries across 15 pavilions. Participants will be split across six product sections: Parts & Components; Electronics & Systems; Accessories & Customizing; Repair & Maintenance; Car Wash, Care & Reconditioning; and Tyres & Batteries.
Automechanika Dubai is one of 17 installments of Automechanika – the most successful automotive aftermarket trade fair brand in the world.
Tags