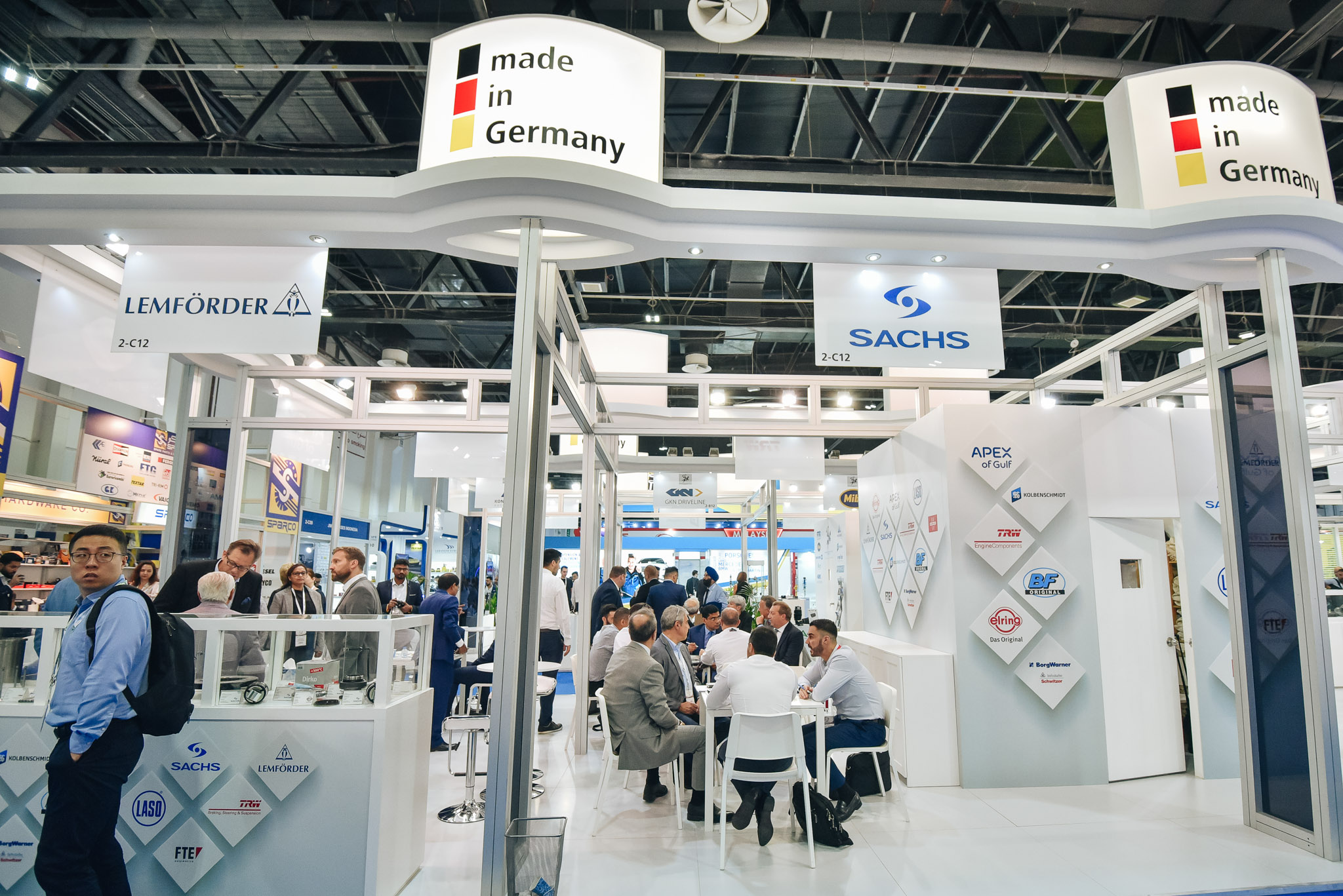 Dubai, UAE: The Middle East's automotive aftermarket industry is bracing for change over the next five years, according to the newly released Automechanika Market Outlook 2021 – the third in the annual survey series conducted by GRS Explori.
Commissioned by Messe Frankfurt Middle East, organiser of Automechanika Dubai, the Middle East's largest international automotive aftermarket industry trade show, which returns to the Dubai World Trade Centre (DWTC) from December 14-16, the report reflects findings from a survey of nearly 1,000 sector players globally.
More than half the Middle East respondents (58%) said they had been negatively, or very negatively, impacted by the COVID 19 pandemic with an astounding 82% saying they are battling parts shortages and delays largely caused by logistics challenges.
Some 69% of Middle East players surveyed said they anticipate major (43%) or minor (26%) changes in their sector over the next five years, with the key drivers being technology advancement, economic shifts and altered consumer behaviour.
"The good news is that 76% of Middle East respondents say they are ready to face the changes which puts the regional industry in a great position for recovery and growth," commented Mahmut Gazi Bilikozen, Automechanika Dubai's Show Director.
"It is also encouraging that 36% view the sector as growing over the next five years – which is up from 29% in the 2018 survey so industry-wide optimism is increasing.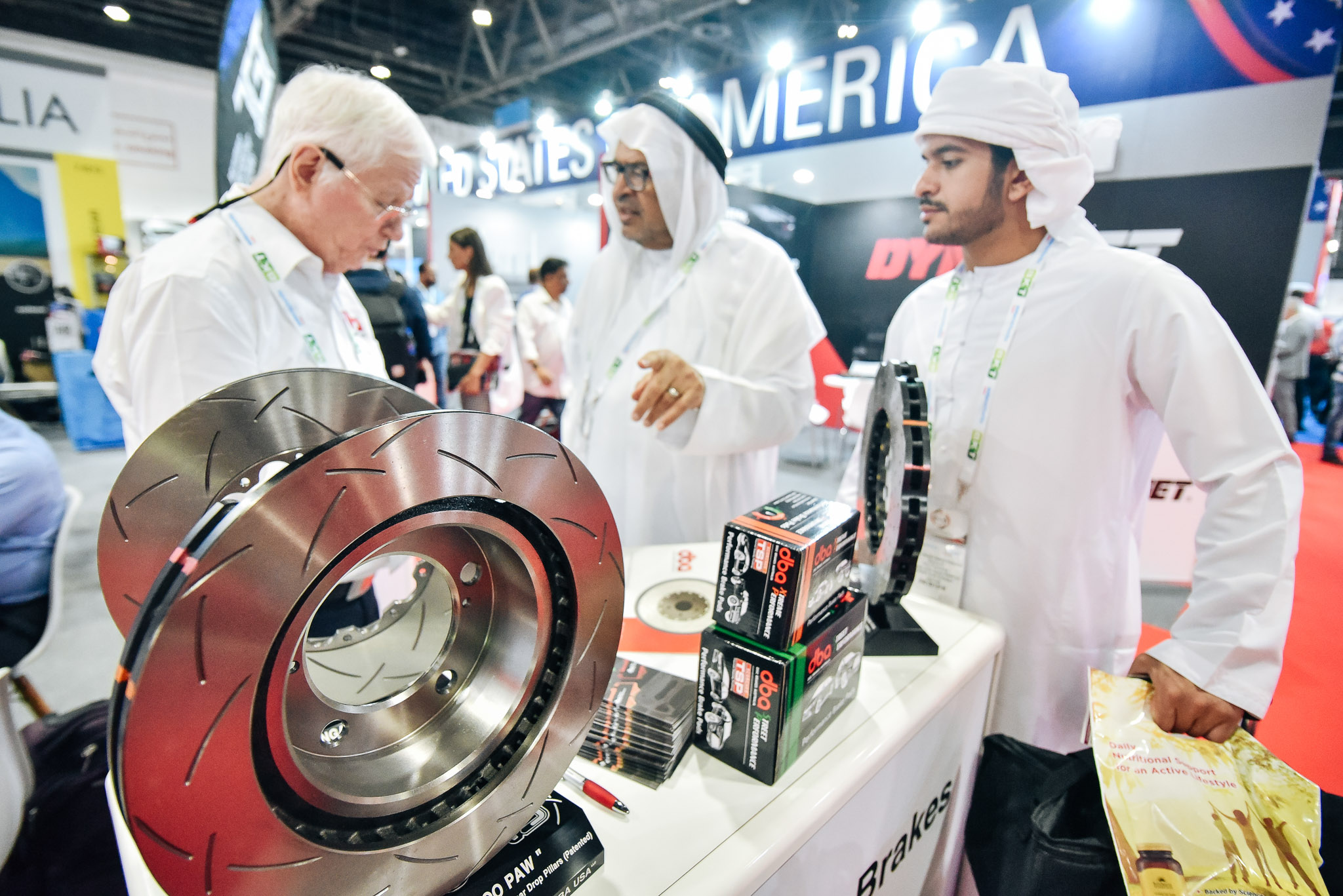 "A further 27% of Middle East respondents in 2021 predict business to continue as usual while 30% of Middle East respondents expect new technology to present significant opportunities," added Bilikozen.
Within the Middle East the segments most likely to face disruption, according to respondents, are parts and components, electronics and systems and repair and maintenance.
Electric and hybrid vehicles are seen by regional respondents as bringing in the most considerable disruption to the traditional petrol/diesel vehicle segment, with passenger cars being the biggest change driver. Within the region, 84% anticipate change to an alternative fuel – up 4 percentage points on the initial survey in 2018.
"Interestingly, 40% of Middle East operators report receiving customer enquiries for alternative fuel vehicle products and services," added Bilikozen. "Yet more than half the respondents (55%) from within the garage and workshop sector admit they have not yet invested in the new equipment which will be needed to service electric vehicles though the majority say they know they need to invest but have not yet begun the process."
Looking ahead five years, almost half the Middle East respondents anticipate electric, hybrid and solar-powered vehicles being commonplace on the region's roads, with pricing and government policies being change catalysts.
Hydrogen fuel cell vehicles, say the respondents, won't pick up the same pace until 2031, though almost a third (31%) believe autonomous vehicles will be on the region's roads within five years, and over half (51%) are expecting private vehicle ownership to be impacted by ride and car-sharing businesses.
The full report is to be presented at Automechanika Academy - an integral part of Automechanika Dubai – where delegates gain in-depth industry insights and strategic market updates from international experts, key government authorities and leading industry players. The report will also later be available to download from https://automechanika-dubai.ae.messefrankfurt.com.
"The report is essential reading for all involved in the region's automotive aftermarket industry as it drills down into vertical segments and provides insights which can guide survival and growth strategies for the next five years and beyond," added Bilikozen.
Dubai, UAE: With the introduction of electric vehicles and car models that house new technology, the UAE automotive aftermarket must respond with investment in the proper tools and training to ensure the safety of drivers and stay relevant in an evolving market.
This sentiment was echoed during a recent online seminar: 'Collision Repair Series: Insights on What the Data Trends Are Showing', hosted by Messe Frankfurt Middle East, organiser of Automechanika Dubai – the largest automotive aftermarket and service industry event in the MEA region. The 18th edition of the show will take place from 14-16 December at Dubai World Trade Centre (DWTC).
Panellist Stephen Louis, a Key Account Manager for Axalta Premium Brands, believes that the industry will face a number of challenges and opportunities in the advent of these changes.
"New technology is going to present the collision repair industry with a lot of challenges, whether that's for electric vehicles or cars with other features such as assisted driver systems," he said.
"For the most part, original equipment manufacturers (OEMs) introduce new models accompanied by the right equipment and training for body shops. But when you look across the general scope of the body shop industry, I think there is a real lack of knowledge, data and understanding."
And while it will take time for the local market to adapt to the changes, Vishal Pandey, Director at Glasgow Consulting Group, remains bullish on the ability of third-party garages and body shops to adopt tools and training to better service the vehicles.
He said: "What we've seen is typically the first two years of service are handled by the OEM. However, this falls off to a third party workshop afterwards. Even smaller insurance companies insist on this. Couple this with the almost double cost of an OEM authorised workshop compared to a premium third-party, and there is a huge opportunity to capitalise on."
Ultimately, garages and body shops must invest in training and tools to safely and accurately repair newer models entering the market. Due to the increasing use of complex electronics systems to diagnose and repair vehicles, leading to an increase of 10-20 per cent cost to repairs in the collision repair industry, Pandey foresees greater importance placed on customer relations.
"As a result of increased vehicle costs, labour costs for services due to advanced training, and as more and more technology enters the market, there will be improved transparency between body shops and customers. This will materialise in digitised interactions and optimised resource allocation, which will ultimately be a win-win to the customer, insurance company and the garage," he explained.
Echoing Pandey, fellow panellist Robert Snook, Group Director of MG Cannon, said: "Why wouldn't you communicate and educate the customer? You're missing a massive opportunity if you don't. The collision repair industry relies heavily on trust, and it is the duty of the body shop to position themselves as the expert in the understanding of the technology and in turn, showcase the skills and capabilities required that will allow the customer to trust in you and your technicians automatically."
Louis added: "We are in a world of increasing costs and increasing regulation with quality and service being demanded by customers. Above all, body shops will, by default, always look to be as efficient as possible and use the best available equipment, materials and training. I think if you commit to all of these, you will have a good business."
The panel discussion was one of a series of online seminars and events based on industry topics relevant to Automechanika Dubai. More information is available at: www.automechanikadubai.com.
Tags