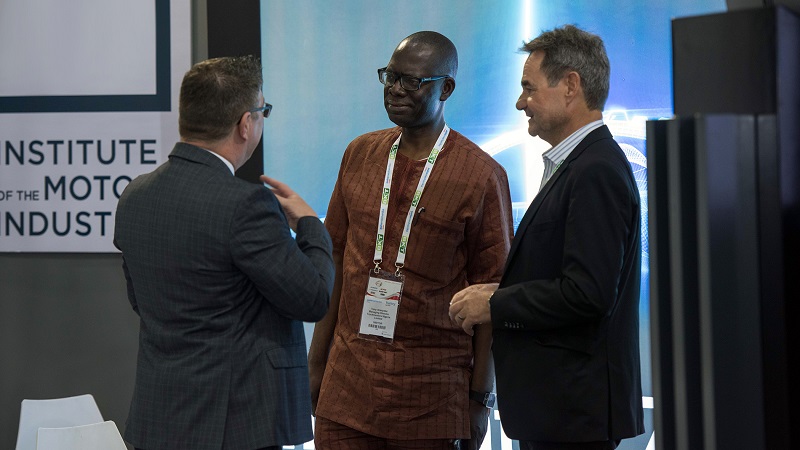 Dubai, UAE: The automotive aftermarket worldwide saw 2021 as the year of slow recovery as the global impact of the Covid pandemic began to steadily recede. This year though is throwing up new challenges, which the industry sees as one of many opportunities as it pivots to surmount disruption.

An increasingly aging global vehicle fleet, worldwide supply chain disruption, and digitalisation of distribution flows are key challenges outlined in a new white paper by consultants and researchers Frost & Sullivan. 
Yet, in the GCC, where the industry is heavily dependent upon imports, the entire sector landscape is shifting as demand grows and the sector struggles with parts delivery delays and increased freight costs emanating from the global supply chain hiatus.
Lead times for ordered parts from East Asia, for instance, have grown from 80-90 days pre-Covid to 120-150 days to date, while shipping costs have soared, often quadrupling, and there's little sign of the scenario changing soon.
Landscape shifts
The challenges have proved too much for some, particularly small parts operators. There has also been a rush to survive by seeking increased agent and dealer support to keep customers and maintain sales.
All this has added pressure to an increasingly competitive GCC vehicle service sector which is seeing operators diversify revenue streams and independent dealers establishing their own workshops or partnering with others to expand their business portfolio. The competitiveness is making the sector more consumer-focused than ever, turning to digital solutions to provide insights.
"In a sector which was slow to take up digitalisation, players are now investing in gaining and analysing market data and studying consumer behaviours and feedback to attract and retain customers," said Mahmut Gazi Bilikozen, Show Director of Messe Frankfurt Middle East's Automechanika Dubai, the Middle East and Africa's largest international trade show for the automotive aftermarket industry.
Bilikozen said the shift to digital will be a key feature of this year's Automechanika Dubai, which will run at the Dubai World Trade Centre from November 22-24. "Digital solutions will take centre stage in the show's Innovation Zone and at the Automechanika Academy, where industry leaders and delegates will explore the latest trends, innovations, and changing dynamics. Both features will be directional indicators of where the sector is heading."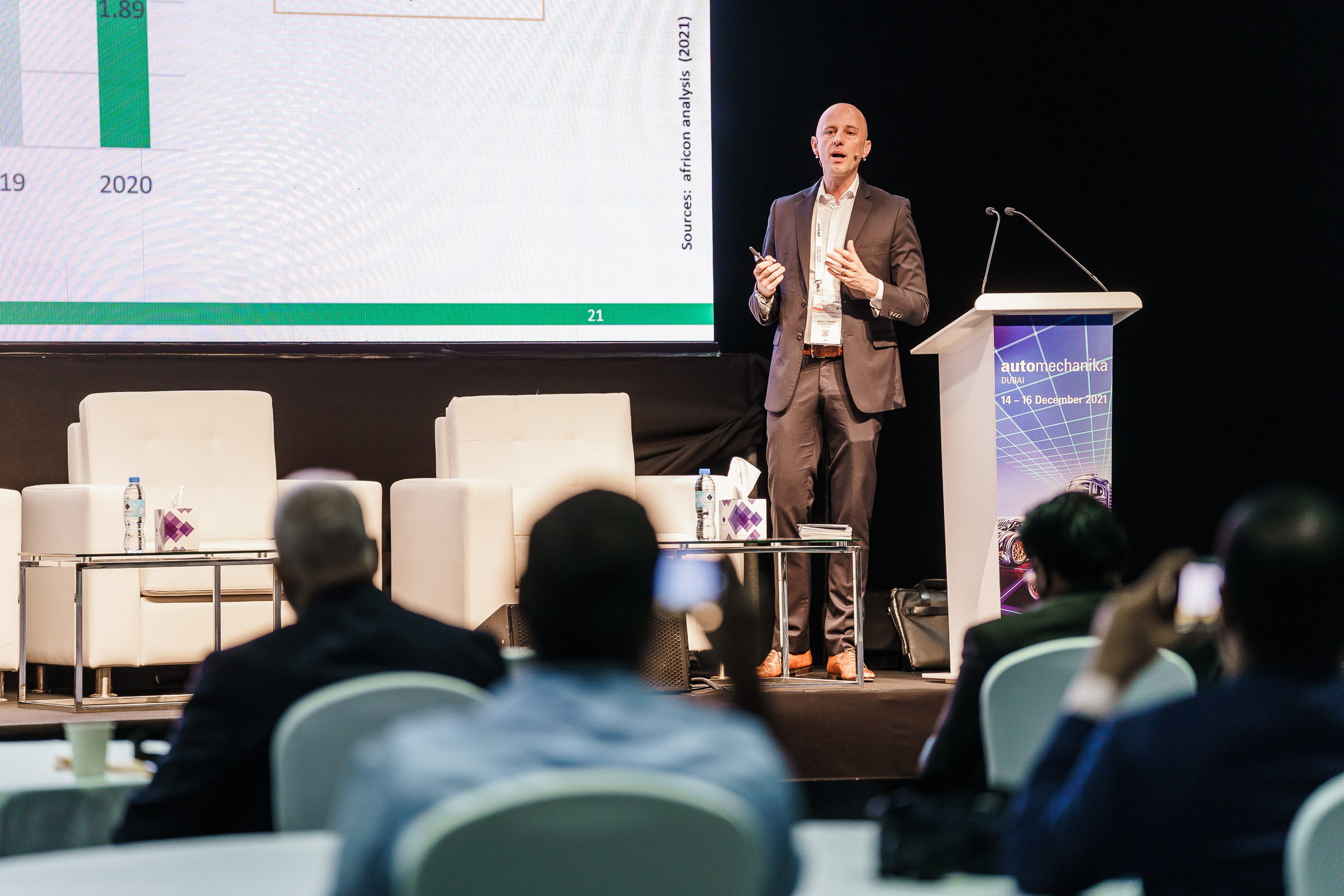 Regulation rises
The Automechanika Academy will also discuss the impact and compliance needs of increasing regulation introduced into the GCC industry. Over the past two years, eight new regulations have been introduced in the region – the majority in Saudi Arabia. These regulations include the UAE's requirements for fire-suppression systems in buses; Saudi Arabia's requirement eCall emergency systems in vehicles, construction standards for buses, front under-run protective devices for trucks and lateral and rear under-run protective devices on trucks and trailers, and the issue of the first accreditation certification to an electric vehicle OEM by the Saudi Standards, Metrology and Quality Organization (SASO) while Qatar has adopted EURO V standards limiting pollutants emissions from diesel engine vehicles.
"Increased regulation brings challenges but also opportunities," said Bilikozen. "With increasing concerns over sustainability and climate change, it's not too far a stretch to anticipate even more regulation in the near term. At the Automechanika Academy, we expect to hear news of more regulatory moves in the pipeline."
Electric evolution
Other issues on the Automechanika Academy agenda are the anticipated rise in the GCC's light vehicle aftermarket which is estimated to grow 4.8 percent annually over the next three years, and the impact of the region's acceleration in electric vehicle adoption.
"EV maintenance costs can be up to 40 percent lower than internal combustion engine vehicles, so the uptake of EV adoption will significantly impact aftermarket revenue. The industry needs to be ready for this," said Bilikozen.
Though the GCC's EV adoption lags in advanced regions like Europe, the US, and China, recent initiatives will lead to a pick-up. These include moves by Saudi Arabia, the UAE, Egypt, and Morocco to establish local EV manufacturing or assembling, with Al Damani DMV300 from M Glory being the first EV 'Made in the GCC' model to go to market.
The number of EVs on GCC roads is expected to at least double annually from 2023 to 2030, with UAE buyers leading the way. The Emirates has also welcomed the region's first EV-focused aftermarket workshop which is offering EV servicing, warranty extension, and repairs.
"It's a coming market with some garages in the region now building their EV service capabilities," explained Bilikozen. "However regional demand for petrol car services won't be significantly impacted until the turn of the decade."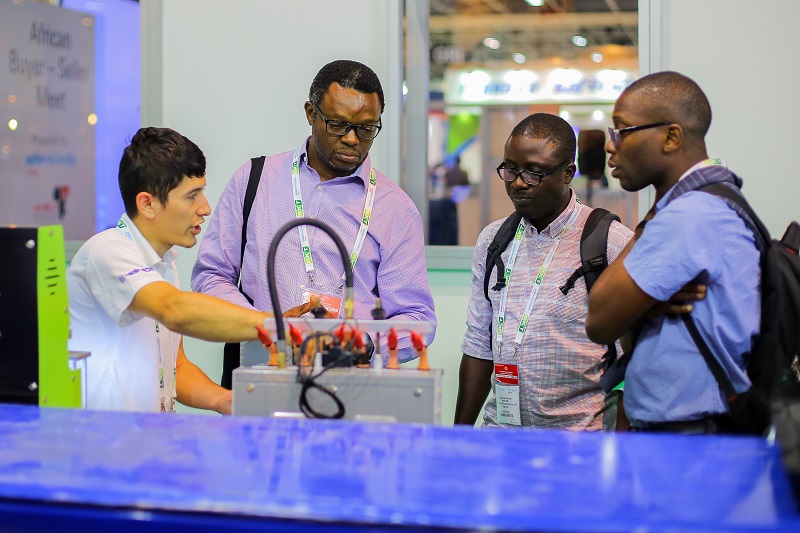 Market characteristics
While predicting industry-wide growth and disruption, Frost & Sullivan has identified specific requirements through individual GCC countries. Saudi Arabia will see the highest demand emanating from an increase in female drivers, the Kingdom's Vision 2030, and its plans for developing tourism, manufacturing, and infrastructure.
An influx of expatriates is expected to drive increasing vehicle numbers on the road in the UAE and, therefore, its aftermarket demand while the country has the GCC's fastest EV adoption with an estimated two percent of its vehicle fleet being electric in the next three years.
While the aftermarkets in both Oman and Bahrain are expected to grow steadily with post-Covid economic recovery, the market in Qatar will benefit from increased fleet sales to service November's FIFA 2022 World Cup driving sales of lubricants, batteries, tires, and car washes while Kuwait is facing rising pressures from inflated shipping and skilled labour costs.
"There isn't a 'one size fits all' solution to the issues affecting the GCC industry," explained Bilikozen. "Every GCC country has different dynamics. However, each market does share the characteristic of being highly competitive with a savvy customer base now demanding quality service.
"Workshops region-wide are now realising this and looking to improve their customer journey to increase satisfaction from initial booking right through to service delivery. Innovation and digitalisation are key delivery modes now being pursued."
'Made In GCC' potential
Global supply chain disruption has fuelled region-wide interest in home-grown marques, and the rollout of Saudi and UAE-made cars has also heightened the prospects for regional auto parts manufacturing. The first UAE car manufacturer M Glory began selling its Al Damani DMV300 this summer while the Saudi National Automotive Manufacturing Company (SNAM) and Lucid Motors are building production facilities in the kingdom. SNAM plans to produce 10,000 petrol cars, while Lucid wants to sell its locally made EV in 2026. Home-grown manufacturing solutions have become more likely as they meet the aspirations of national visions to diversify economies and reduce hydrocarbon dependency.
The GCC aftermarket is on the cusp of seismic change, and those in the industry need to track developments and plan adaptation. When the curtain lifts on Automechanika Dubai this November, industry experts will be looking to absorb developments and insights which could see the sector accelerate along a highway of evolution.
Tags