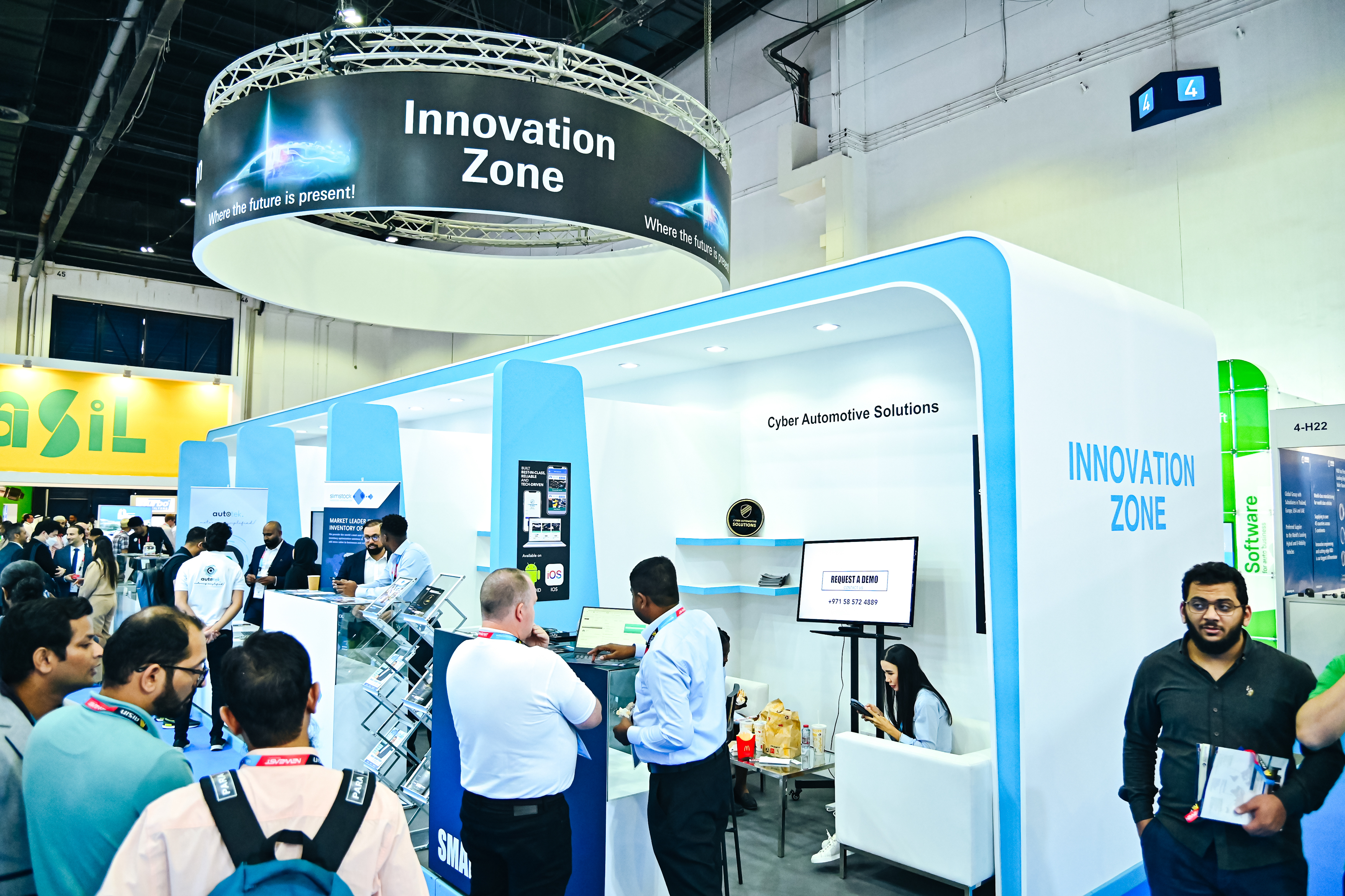 Dubai, UAE: Day Two of Automechanika Dubai, the Middle East's largest international trade show for the automotive aftermarket industry, shone a sharpened focus on innovation as leading brands from around the world showcased several new-to-market products and technologies to tens of thousands of industry enthusiasts, suppliers, and consumers at Dubai World Trade Centre.
Innovation Zone highlights current and future tech to transform the industry
Manufacturers and businesses displaying cutting-edge concepts, technology, digital solutions, autonomous vehicles, EV charging stations, and parts that support the industry's continuing transformations have a designated area at this year's three-day Automechanika Dubai. The "Innovation Zone" highlights current and future tech that is expected to transform the automotive industry.
UAE-based Sensus, a leader in digital products and solutions, is showcasing its latest range of innovations, including a virtual reality (VR) showroom. "We are returning after a couple of years and feel like we have come at the best time," said Kevin Davidson, Managing Director at Sensus. "We are showcasing plenty of new innovations at this year's show, such as robots that can assist at dealerships and explain car specs in case a salesman is unavailable. We have also developed a VR showroom, where you can virtually walk through the car dealership with your headset and get a lifelike experience and 360-degree spin view of the vehicle you're interested in purchasing."
First-time exhibitors Goodyear Lubricants Middle East are highlighting its latest range of lubricants, varying from semi-synthetic to heavy-duty multi-grade diesel oil. "While we entered the lubricants market in 2020, the first two years were challenging as a result of the pandemic," said Sunil Khanchandani, Managing Director, Goodyear Lubricants Middle East. "However, the past three quarters have proven to be tremendously fruitful for the brand and by exhibiting at Automechanika Dubai we intend to expand our portfolio of distributors in the region.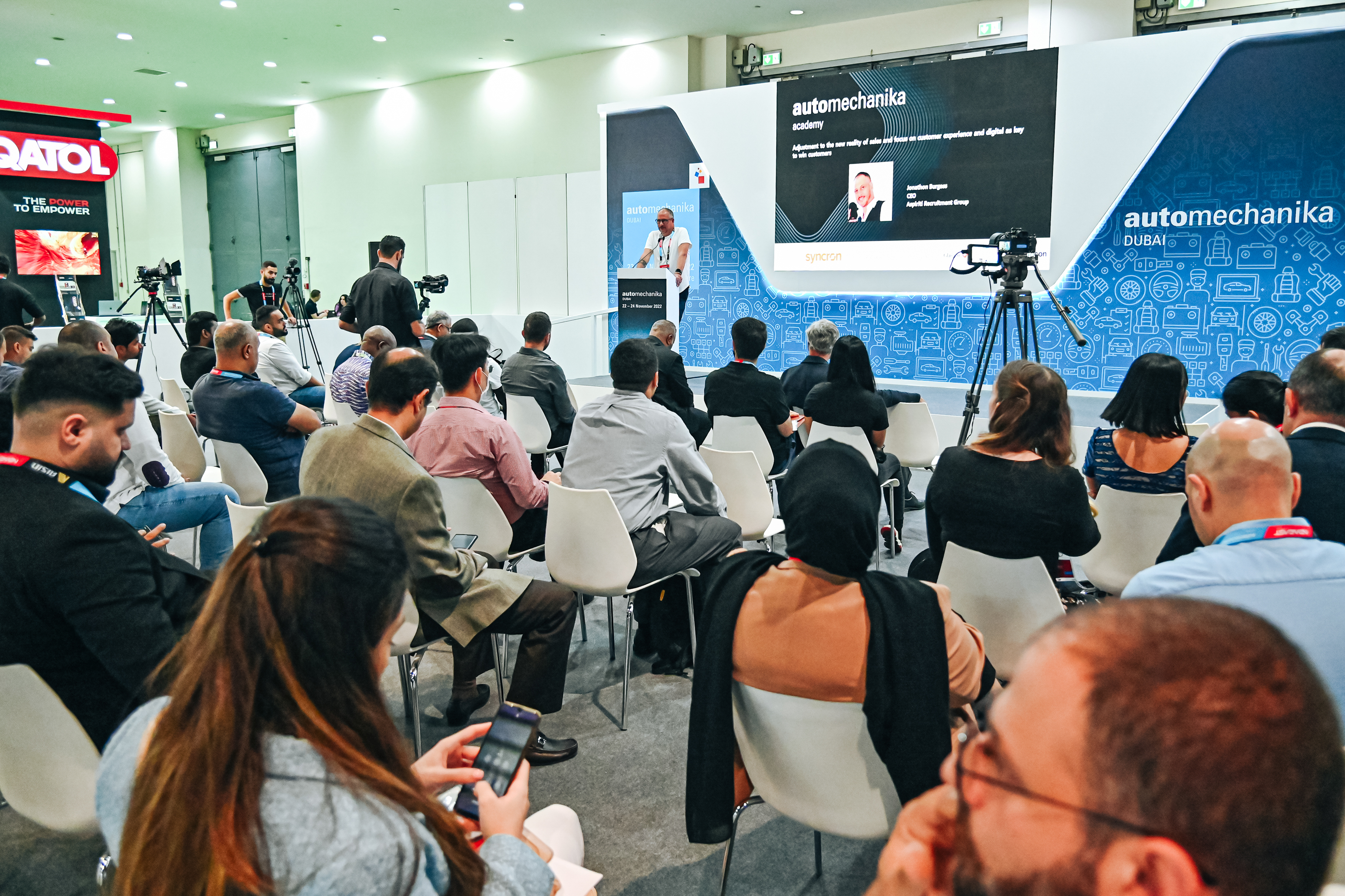 "While the lubricant industry is still establishing itself in the region, we've signed contracts with top multinational companies that supply us with gasoline, industrial fuel, marine fuel, and refrigeration oils blended with the highest technology."
With a strong and established track record in innovation and manufacturing excellence, Magneti Marelli is showcasing its exclusive workshop equipment, including battery testers, chargers, and hybrid and electric repair toolkits. "This is our 10th year at the show, and we've brought a new workshop concept to the event this year," said Andrea Franco, Senior Vice President of Industrial and Engineering Functions. "Following the pandemic, we opened several workshops around the world and have recently brought this project to Dubai for the first time.
"Automechanika Dubai is one of the key shows for the brand and our aim each year is to network and find new partners in the region. The first day has already proved to be quite fruitful and we look forward to picking up these conversations following the show."
Modern Workshop
Professionals operating in workshops and garages can expand their knowledge by participating in training programmes, seminars, and live presentations at Automechanika Dubai's Modern Workshop, which highlights the most up-to-date, cutting-edge, and inventive solutions for the garage and workshop industry.
Digitalisation in the automotive industry was the subject matter of a session by Jonathon Burgess, CEO at Aspriti, who shared insights on how to best focus sales and customer experience while adjusting to the new reality of cyber technology.
"It was amazing to present at the Modern Workshop and talk about why digital and customer experience now make the difference in capturing customers," he said. "It was a really engaging session, and the questions in the Q&A were so insightful and challenging."
Automechanika Dubai runs from November 22-24 at Dubai World Trade Centre. More information and registration is available at www.automechanikadubai.com
Tags